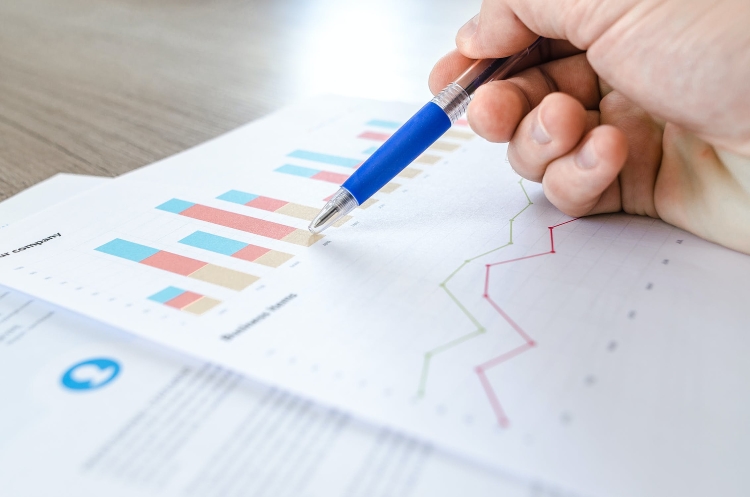 [3/4] What to keep your eye on during matches
Lesson [3/4] What to keep your eye on during matches
Live betting on football matches is becoming more popular every year because even if you have done your homework correctly (read our last lesson article), there are always some surprises.
These surprises are precisely what you are looking to gain some advantage in front of bookies!
Live betting is very engaging, you can adjust your position in the game according to the game flow, and you might lose or win you bet in a matter of minutes.
1. Weaker team scores first
Suppose a stronger team (a big favourite on the pre-game Asian line) is behind in score but is statistically better in attacks and shots. In that case, there is a rather good possibility they will score soon.
Before the goal, you could get good odds from a bookie with an Asian handicap on the home side.
But, of course, it also depends on the team's motivation – do they need to win or not?
Keep your eye on the number of attacks – are they pushing more after the opponent's goal?
2. Red cards
Teams with red cards during the natches (more than one player less than the opponent) have to run more and need to strive more.
This also means that it is harder for them to defend or attack, and you can find opportunities for yourself.
For example, Team A is leading 1:0, but they get a red card at the beginning of the second half.
Chances are better than team B will be able to score a goal too.
The team with fewer players needs to work more, tire faster, and make more mistakes as time goes on.
One angle to think about in this situation. Follow the game and how they play.
Team with fewer players will probably defend deeper and have more players in the box, making less room to operate with the ball on the ground. Often this leads to high balls to the box, which means more corners.
3. Substitutions
Is the team becoming more defensive or offensive after the substitutions? Have they made a defensive or offensive substitution?
4. Changes in momentum
This is something where the Statistic Sports tool becomes indispensable while checking the football matches.
The usual data sites are showing you full game stats all the time. When it's 65th minute, you can see the current stats.
Let's say its something like 65-55 attacks and 10-9 total shots.
You can use the filters and momentum in our tool and spot quickly when in this same game.
The away team is playing much better from the half time break and dominating the game heavily from the half time break.
The total stats look even, but 2nd half stats can be 15-35 attacks and 1-7 total shots for away team.
5. Keep your eye on the flow of the game
Which team is playing above their average in the football matches?
Or if they are not scoring, they might be tired and unmotivated soon, which could give momentum to the other team.
Games can change very fast when it comes to momentum.
For example, as mentioned above, if team A had a cup game at away ground in midweek, they might tire more and more when as the game goes on.
6. Keep your eye on averages
The two most essential averages are Goals-per game and Corners per game.
If team A has a goal for every four shots and already has 4 or 5 shots but 0 goals, you might gain advantage again.
Also, keep in mind that when we have a home team, who usually scores 3.5 goals at home and concedes an average of 1.0 goals against the away team, which concedes an average of 2.3 goals at away games and scores an average of 1.3 goals on away ground.
These numbers can't give you the picture of when these goals are usually scored.
If there is a high enough sample of these games and the scoreline in the 60th minute is still 0-0, there is a high chance that we might see goals in this game despite it still being 0-0.
The same logic applies to first-half goals. If two teams are playing, who usually have high scoring first halves, and it's still 0-0 around the 30th minute, we can bet that there will be at least one goal in the first half.
7. How the odds are changing
Also, it is always worth checking changes in the odds before the game and during in-play. I suggest being careful with games where significant movements in odds pre-game and during in-play, especially in movements opposing the odds.
In smaller leagues, less money needs to be staked on team A to move the lines. Still, suppose there is a higher league game, and the home team odds have dropped, for example, from 2 to 1.4, when staking the opposite team.
In that case, if it has started well and is up on attacks like 5-20 and has more shots, there is a high chance that they will wake up and start playing as they should according to the odds drop.
---
Sie können auch mögen
Kategorien
Beliebte beiträge
Autor