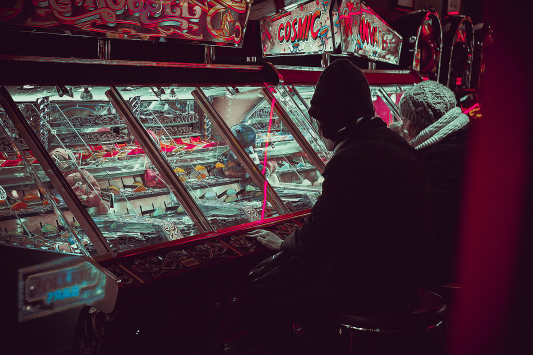 Is sports arbitrage risk free?
Have you seen articles or got emails recently about a sure thing and easy money? I am, and most of them are claiming to earn me 100% winnings and easy money. All of them are about sports arbitrage.
I have actually tried some of them out, as they all give you also a free trial to some extent. What I quickly noticed was that none of the websites who offer sports arbitrage service didn't mention any cons about it and this was the first red flag for me. This just couldn't be true for me, that something can be so easy and risk-free and bookmakers don't really care?
I found out quickly, that sports arbitrage isn't for me and there were several reasons. Be aware also of fake services.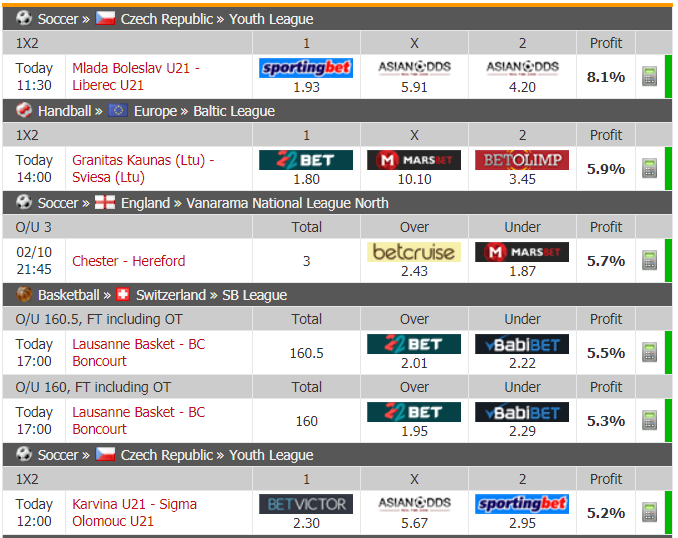 Biggest obstacles being successful with sports arbitrage.
Biggest reason...dam dam...bookie accounts! For sports arbitrage, you need a lot of different bookmaker accounts. The more different accounts you have, the more arbitrage opportunities you have.
But, in a lot of countries you cant have most of the bookies accounts due to restrictions. For example, I cant make accounts in any of British bookies like Coral, Skybet, William Hill, Ladbrokes etc.
This limits me a lot already and also you if you cant make accounts on any bookie.

Regarding bookie accounts not mentioned by arbing services is that bookies are getting smarter and smarter. While arbing you are in danger getting limited pretty quickly as I have written in my previous articles.

Another thing to keep in mind while doing sports arbitrage is bookies rules. Bookmakers have different rules in different sports about how they pay out and when.
For example, is extra time also taken into account or not in basketball and ice-hockey for. When one tennis player retires, if and when the bet stays and will be paid out?
Some bookies will refund the bet, some will take into account if the first set is completed. In baseball, there's always a chance that there's pitcher change and again bookies have different rules about paying these bets out.
Stake limits.
So there are already 2 very strong points to think before starting yourself in sports arbitrage. I'll give you another which is related to accounts, its called stake limits. While doing sports arbitrage you can expect around 2% to 7% profit average per arb. Also, most of the arbs are in lower league games or on weak markets. It's very rare that you can see arbs on big league games or big markets. Odds are being adjusted quickly on these and they are spot on with other bookies, mainly asian bookmakers. I opened one arbing tool free trial at the moment and looking quickly on arbs available at the moment:
Russia VHL ice-hockey league - bookies Coolbet and Oddsring
France basketball cup - bookies Mybet and Maxitip
South-Korea women's basketball league - bookies Betcruise and Betcity
Tennis ITF tournament - bookies Babibet and 888
All these sports arbitrage opportunities are in low league competitions on small markets. Not to mention that also most of these bookies are with low limits. I remember opening an account in Mybet and my stakes were limited to a maximum of 25 euros in every league after 2 bets. Even on Champions League games, so good luck profiting on these bookies with 25 euros stakes maximum, getting 4% of profit. Okay, all of these bookies don't limit you after 1 or 2 bets and you can have more than 25 on. These markets and bookies don't give you still enough space to earn the money as quickly and easily as they advertise it.
Avoidable errors.
In addition to bookies problem, there's also human error options while doing sports arbitrage. It's not particularly a human error, but if you are too slow, you can get your stake on one side and then odds change quickly on another bet. This means that there's no arb anymore. Unfortunately, you have one of your stakes on already. This leaves you with only one bet and you can take the opposite bet with lower odds. This means that you probably will lose smaller amount or break even without profit. As you have to make your stakes quickly before odds change and usually on 2 or more bookies you can make mistakes and put some wrong bets on wrong markets also. This again means that if you discover it quickly enough, you can escape with a small loss. If you don't discover your mistake before the event ends you can be on 2 losing bets and considering that average arb earns you around 5% profit it takes a lot of time to get back one of your mistakes.

You have to be aware also of palps and obvious errors, as bookies can easily just refund your bet if they decide that they had wrong odds. This means that you have only one bet on and have to take a small loss or hope that this bet wins. When you are limited there's a chance that you don't notice it before you have your first bet in another bookie already placed. When placing the 2nd bet you cant have as much on as you need according to your first bet. Again, you have to take small loss probably or hope that this bet wins.
In conclusion.
Above are the biggest issues I discovered very quickly and found that sports arbitrage is not an option for me. Even if you can tackle these issues you need to have actually quite a big budget. You need to fund a lot of different accounts to earn enough to cover the high fees of arbing services. Moving money between accounts, for example through Skrill, Paypal etc will eat your money also with fees.
I hope this article saves time, money and hassle for some of you and you consider very very calmly before running to buy sports arbitrage service.

---
You may also like