FIFA World Cup 2018 Group C.
France
France ouh France. They failed to even qualify to 1990 and 1994 final tournaments. They won the big trophy in 1998, beating Brazil in final 0-3 and this was the first World Cup I watched all the games. Barthez, Lizarazu, Djorkaeff, current coach Deschamps, Desailly, Zidane, Thuram, Vieira, Pires, Henry. A plethora of world-class players and totally deserved to win. This is where the good news finished for Les Bleus. In 2002 they even failed to qualify from the group. 1 point in 3 games! A lot of players from 1998 team still playing, they had Henry and Trezeguet with the best defence, what happened? Is FIFA World Cup 2018 the salvation tournament?
In 2006 they finished 2nd behind Switzerland and reached to final which they lost against Italy on penalties. Hard to take once again, but not as hard as to finish once again in the last place in the group in 2010. 1 point and a goal difference of -3. Current captain Hugo Lloris remembers this tournament too well I afraid. 2014 final tournament: 1st in the group with 2 wins and 1 draw. Won against Nigeria 2-0 in first playoff round and dropped out in quarterfinals against winner Germany 0-1. Every second World Cup in recent tournaments has been a total failure, can they break this curse in FIFA World Cup 2018?

Qualification tournament wasn't impressive at all, considering the players quality they have in their hands. Yes, they won the group, in front of Sweden and Netherlands. The Netherlands isn't a firepower they used to be with Robben, Van Persie and Sneijder in their ranks and prime. 18 goals scored in 10 matches, 8 less than Sweden and 3 less than the Netherlands. A 0-0 draw against Luxembourg in FRANCE! Giroud and Griezmann as top scorers with 4 goals. Mattias Käit, 19 years old Estonian scored 4 while Lewandowski had 16, Ronaldo 15 and Lukaku 11. If this isn't alarming, then what is?
France starts their FIFA World Cup 2018 on June 16 against Australia, the second game is against Peru on June 21 and last game, hopefully in the group stage, is against Denmark on June 26. Can they carry the favourite burden this time?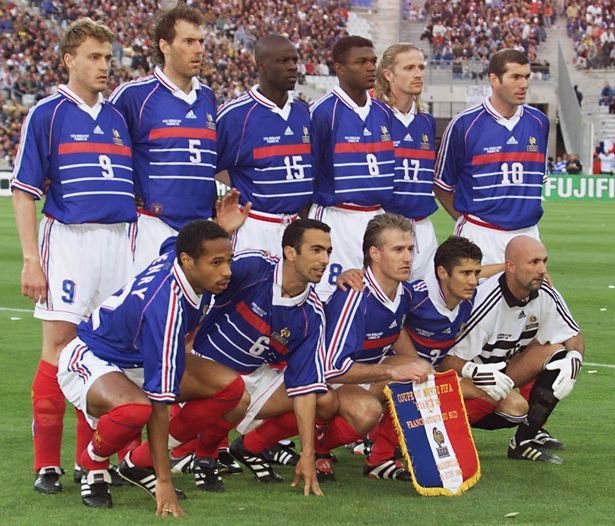 Tactics and manager
Didier Deschamps took the team over in 2012. Former great for the team and winner of 1998 World Cup edition. Deschamps played also in 2000 Euro's winning team. The biggest obstacle for the coach to win the FIFA World Cup 2018 is the players and himself mental readiness. The squad has huge talent, the great composure of experience and exciting youth. World class players in every position pushing each other and probably at least quarter-final material of players left out of the FIFA World Cup 2018 final squad. There have been some big controversies, like Benzema and co controversy sex tape and Deschamps attitude towards the journalists. So, their biggest opponent is themselves.

Deschamps himself is very conservative coach and tries to raise the team unity. He likes team football, be good and play freely, but the team is always first.
The idea is good, but the team still lacks clear vision and team play in my opinion. Player by player, they are all world-class players. They don't show it playing for France tough. This team plays a fluid attacking game, counter-attacking. Preferred formations have been 4-4-2 and 4-3-3. Strong characters in midfield and frightening combination of speed, technique and overall skill on the flanks. Team relies too much on individual skill than team effort tough and this has been a problem in many games, including the 0-0 draw against Luxembourg. If they manage to sort out the link-up play and defend against tough teams, they can break the curse I'm sure in FIFA World Cup 2018.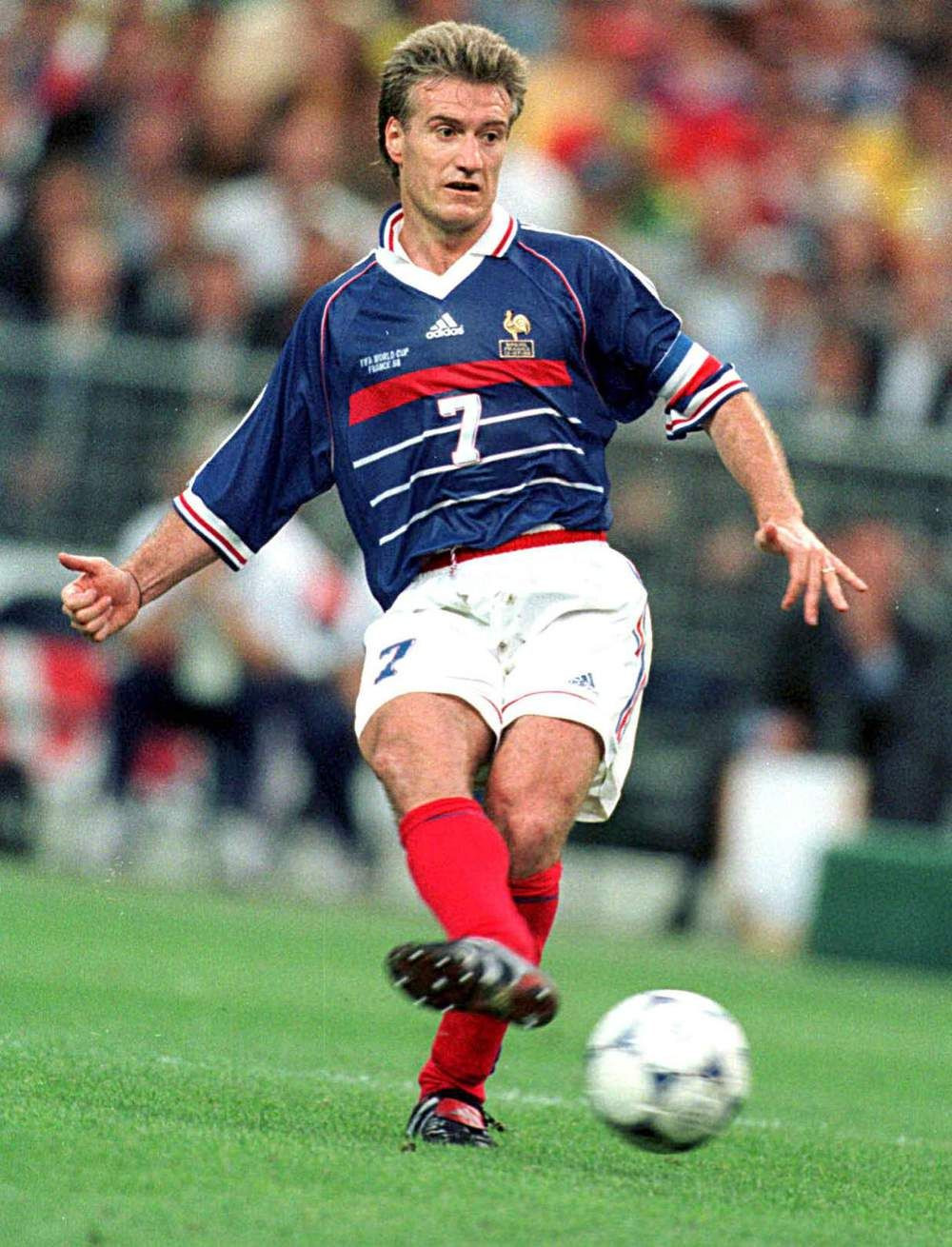 Squad information
Not even sure from where to start? Unfortunately, there's no Dmitri Payet who's huge fan I am. He got injured in Europa League final against Athletico Madrid. Also no Laurent Koscielny as CB due to injury. Mamadou Sakho is not in the squad due to suspension. Karim Benzema is missing..due to being an idiot. Who didn't make the cut? Debuchy, Kurzawa, Digne, Zouma, Coman, Rabiot, Martial, Lacazette, Sissoko, Laporte, Gameiro etc.
Hugo Lloris, team's captain, in goal with backups Mandanda and Areola is a luxury. Areola is the main goalkeeper for PSG and Mandanda led Marseilles to Europa League final. Lloris of course in Tottenham.

Defence, the weakest link of this team. There have always been some top defenders. Patrice Evra, Bacary Sagna, Jeremy Mathieu and many more. They are way too old already and unfortunately, the current defence is very young and inexperienced. Some exceptions though, like Adil Rami, who is 32 years old and playing for Marseilles. Second oldest is Djibril Sidibe from Monaco, 25 years old. Sidibe has some injury concerns and these are very bad news for Deschamps. Another fullback, Benjamin Mendy, almost had a season-ending injury, but he is in the list. 7 games for Manchester City this season with 1 games in Premier League 2 is worrying. Lucas Hernandez and Presnel Kimpembe were main team players for Athletico Madrid and PSG, but both only 22 years old. Benjamin Pavard was in starting lineup in last friendly and plays in Stuttgart, but he is also only 22 years old. CB pair should be Varane and Umtiti, from Real Madrid and Barcelona. Of course quality players, but neither of them had a full season and are also rather young.

Midfield trio should be Pogba, Kante and Matuidi. Kante and Matuidi have been a force for years and well known for their physical and strong game. Players against who no one likes to play for sure. They are supporting the defence and letting Pogba roam to attacks more.
Pogba's season has been up and down. After joining Manchester United from Juventus with a world record fee, he definitely didn't justify the price tag. At the age of 25 still, he has plenty of time to make a strong presence in Premier League and when he is in form, he can be a superb player for any team.
Tolisso plays for Bayern Munchen and before that played as the main team player for Lyon despite of his young age.
Lemar, again only 22 years old, plays in Monaco as the main team player and had also great season.
Nzonzi adds some experience to the midfield and plays for Sevilla. Another very reliable defensive minded midfielder, who will change the club during the summer I'm sure. One possible destination is Arsenal, due to links with their new coach, Unay Emery

France's options on attacking wise are scary, I'll be honest and I'm not inventing the wheel there also. Antoine Griezmann is one of the most lethal strikers at the moment in the world. 19 goals for Athletico Madrid this season and his prime years.
Olivier Giroud didn't have the best season, but very experienced and good target man for France with skilful wingers bombing the crosses in.
Kylian Mbappe is also one of the hottest names at the moment, had 13 goals for PSG, but keep in mind that there's a lot of guys fighting for goals. Cavani, Neymar, Di Maria all had double figures. 2 guys who are not getting so much attention for some reason.
Thauvin scored 22 goals for Marseilles, 15 last season, and can be very efficient and surprise a lot of fans who are not following the league.
The second one is Nabil Fekir from Lyon. 18 goals and also only 24 tears old.
Last player in the list, Ousmane Dembele. Very fast and skilful, full of surprises when taking defenders on one on one, but didn't get a lot of games this season while for Barcelona. 3 obvious choices and another 3 strikers who can decide the game very easily.
Overall, France has the second youngest squad in FIFA World Cup 2018, being the most expensive at the same time. Future looks bright for this team, I just doubt a little this tournament will be the one for them.


Preliminary squad overview for FIFA World cup 2018
There's a lot of world-class players in this squad, no doubt. There's also a lot of pace, skill, power, energy and individual talent. What this team lacks is leadership, team play and experience in big games like World Cup finals games are. Getting through the group should be easy enough for them, but it wasn't much different in 2002 and 2010. Payet, Koscielny and Sakho would have given a lot to their main weaknesses. Sidibe and Mendy not in their best shape due to short seasons.
Former national team player, William Gallas, is worried also about the experience in the current squad.

I would say that having high hopes on France is like going out with your best mates in a hope to land some pretty girls in a club or pub. The squad and talent are there to achieve the goals, hopes are high and everyone looking forward to it. But there's always a chance you end the night in the local fast food restaurant, totally hammered, the sun is rising, and you are still with the same squad without the prize.

Defence - Lloris is the leader and captain. Top goalkeeper of course and very reliable. Good to have such a goalkeeper behind this relatively young defensive line. Pavard will most likely get a move to some bigger club during the summer. 4 players who probably every club would want to see in their squad, paired with some older and experienced defenders. We will see these players in another 2 World Cups, at least most of them.

Midfield - Last World Cup for Matuidi and Nzonzi. Pogba has to show his best, good young and determined Pogba we still remember from Juventus. Although I would pick Kante to fight for best 11 places after the tournament in a symbolic starting 11. Reminds me Diarra when he was playing his best football.

Attack - A good combo of attacking players every team would like to have in this tournament. There are, of course, higher calibre names in other teams compared with Dembele, Thauvin, Fekir and Giroud. Not many teams have so big punch of so talented players tough orchestrating the attacks. Creating a lot of chances, fun to watch, but are they efficient enough to write their names in the history of France and World Cup? Hopes are high for the FIFA World Cup 2018.
Australia
To say that Australia doesn't deserve to play in FIFA World Cup 2018 may be insulting. They had to play no less than 22 games and due to the qualification system in their region, travel a lot! 11 different opponents from Bangladesh to Honduras. They went through easily from 2nd round group phase. 21 points in front of Jordan, Kyrgyzstan, Tajikistan and Bangladesh. 7 wins, 1 loss and 3rd round were waiting. They played in group B and finished behind Japan and Saudi Arabia. All 3 teams finished the group inside 1 point! 3rd place for the Socceroos meant playoff game in order to play another playoff game! They drew 1-1 in Syria and won at home in extra time, winning goal from...you guessed it, Tim Cahill.
The last obstacle was Honduras in Intercontinental playoffs. Again a draw at away ground, but a 3-1 win at home meant that we all are lucky enough to see Tim Cahill represent the Aussies one last time in the big tournament during the FIFA World Cup 2018.

In last 3 World Cups, Socceroos managed to reach out of the group once. In 2014 they finished the group 4th behind Spain, Chile and Netherlands. 2010, 3rd place in front of Serbia and Ghana went through with Germany. Their best achievement happened in 2006, when they qualified to playoffs in front of Japan and Croatia, behind Brazil. The lost playoff game against Italy on the 95th-minute penalty, so good effort and nothing to be ashamed of.
I wouldn't count their possibilities to advance from this group as low as odds suggest. With a little bit of luck, they will have their chances.
The first game is against France on June 16. The second game and probably most important for them is against Denmark on June 21. Last game is against Peru on June 26 in FIFA World Cup 2018.


Tactics and manager
Australia started qualifying campaign with coach Ange Postecoglou. Former national team player and coached some local clubs before taking the spot in 2013. Football Federation and the fans weren't convinced in him tough and he was changed in 2018. Bert van Marwijk took over from January 2018. Very gutsy move to replace the coach on the FIFA World Cup 2018 year and give the coach only 4 friendlies before the big stage.

Bert isn't some unknown quality and name tough. He has coached teams like Feyenoord, Borussia Dortmund, Hamburger and national teams like the Netherlands and Saudi Arabia. The Netherlands reached to 2010 finals under him. He will leave after this tournament though, as a new coach is announced already. Ange liked to play attacking football with high pressing and with him, Aussies gave us a great show against the Netherlands. A game to remember, unfortunately, lost 3-2. During the friendlies, we already saw the much more defensive minded formation and tactics. I can totally understand it, as Bert likes to play rather cautious tactics like he did with Saudi Arabia.

You can't jump over your shadow and have to play with the material you have in your hands. Preferable formation should be cautious 4-2-3-1, with full-backs rather focusing on defending than roaming up to support the attacks. What we can expect is a lot of running with and without the ball from Leckie and Kruse trying to find the goal or lone striker Andrew Nabbout/Tomi Juric.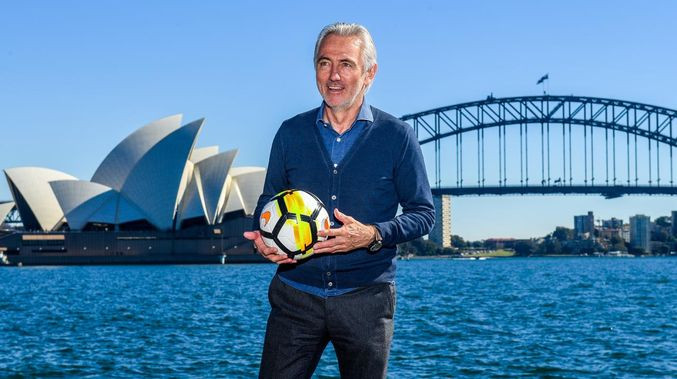 Squad information
The first name in everyone's head thinking about Australia is probably Tim Cahill. The legend in Everton and from 2012 playing in USA, China and Aussie leagues. Despite being already 38 years old, he is in the squad and brings great experience and leadership. On the field though, there are now new leaders. For example, goalkeeper Matthew Ryan played last season in Brighton, Premier League. 36 years old Brad Jones have had also some seasons in Premier League, but is currently the main goalkeeper for Feyenoord in the Netherlands.

On paper, the defence can be their weakest point. Milos Degenek plays for Yokohama in Japan. James Meredith plays in Millwall, England Championship. They were close to playing for Premier League spots, but not this time. Matthew Jurman plays in Korean League for Suwon and one of the most experienced is Aziz Becich from Bursaspor, Turkey. Trent Sainsbury got 19 minutes for Inter in 2016/2017 season and currently plays in Grasshopper. The last defender in the squad, Josh Risdon plays in Western Sydney, local league.

Midfielder Aaron Mooy from Huddersfield has to be the best player in this squad currently. 36 games and 4 goals in English Premier League and best creative player for the team. Old force, Mark Milligan and Mile Jedinak are playing currently in Al-Ahli and Aston Villa. Jedinak has some good seasons behind him in English Premier League for Crystal Palace and Milligan has played mainly in Australian and Saudi leagues. Youngster Daniel Arzani from local league club, Melbourne, is a surprise name for me in the list.
Massimo Luongo plays an integral part in England Championship for Queens Park Rovers.
A lot of high hopes on Tom Rogic from Celtic who had 23 games and 5 goals in Scotland. 25 years old and hopefully we can see his best performances if they fight for playoff spots. Jackson Irvine plays also in England Championship, for Hull City.

Andrew Nabbout got his chances in the friendlies and managed to get 3 games and 1 goal in those games. Plays for Urawa and went there from Newcastle Jets, where he bagged 10 goals in 22 games. I would expect more goal threat from Mathew Leckie from Hertha, who scored 5 in Bundesliga and Tomi Juric, 7 for Luzern in Switzerland.
Robbie Kruse career in Bundesliga failed miserably during 5 seasons but managed to find his place in Bochum, German 2nd league. 30 games and 7 goals. Waiting on the bench to get a chance with him is Jamie MacLaren from Hibernian, who moved to Darmstadt.


Preliminary squad overview for FIFA World cup 2018

Definitely a chance to fight for playoff spots in FIFA World Cup 2018 for this bunch. They need to beat quality Denmark and of course Peru, who can make their life hard. It's last big tournament for legend Tim Cahill, who is definitely the best player Australia has had. Denmark plays their last game against France and Australias last game is against Peru. Advantage or disadvantage? Aussies know they have to beat Peru in last game. But France can be happy with a draw in their last game and rest some players saving energy.

Defence - Decent options between the sticks, but defence can be fragile against Denmark and Peru. No players in the top leagues and Bert had only 4 games to solve the puzzle there. They need to stop Eriksen and Guerrero and it's a damn hard job I afraid considering the leagues where these defenders are playing.
Midfield - Mooy, Luongo, Jedinak, Irvine and Rogic. No world class players, but playing in decent leagues and 2 of them had great seasons and definitely in top form. They can beat Peru, but can they beat Denmark? They were a headache for the Netherlands with a better squad and potential is there.
Attack - Tim Cahill has scored alone 50 goals, basically equal amount of goals compared with the whole squad. 38 years old and someone has to step up there when they need goals. Leckie, Juric and Kruse are all decent players against Peru's defence. Against Denmark, they need a little magic and luck, and patience.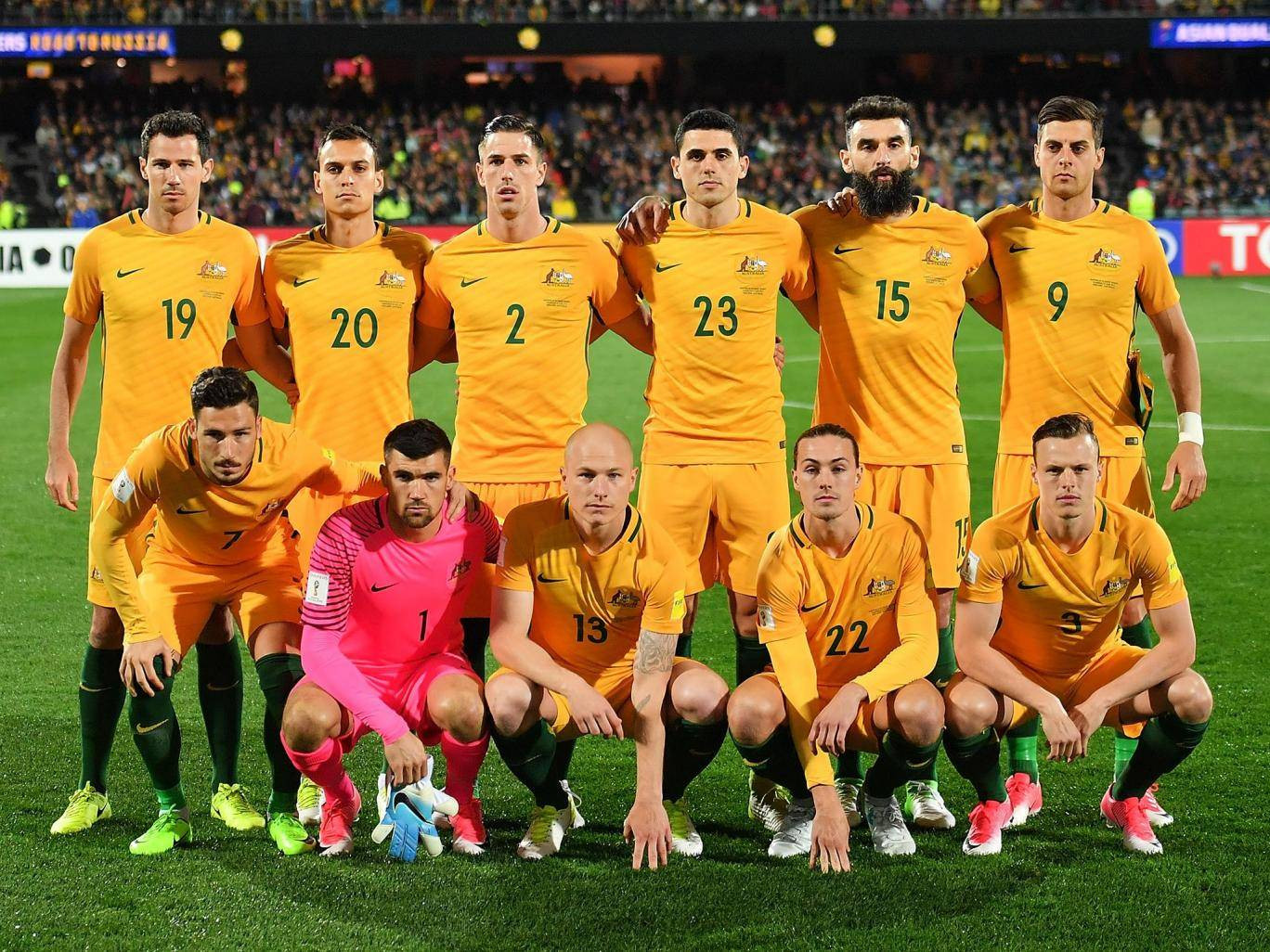 Peru
La Blanquirroja earned the very last playoff spot through a tough South American region. 6 teams finished the group stage inside of 8 points only and for example, Chile and Paraguay were left out. Peru finished on 26 points, equal with Chile, but was saved with a better goal difference of 2 goals only. Peru finished only 2 points behind Argentina for example. They didn't get the automatic spot but had to play against New Zealand in Intercontinental playoffs. The game finished as scoreless draw in New Zealand and at home, Peru managed to win 2-0. FIFA World Cup 2018 final tournament place was earned!
Peru has played in finals 5 times, but their last feat there was in 1982. So you can imagine how big thing it was for them, to take part in this football party once again.

This year's friendlies have been very good for them results wise. 2 games won in March. A 2-0 win against strong Croatia with Modric, Perisic, Rakitic and co all playing. 4 days later they took the scalp from Iceland, beating them 1-3. Both of these games were played in USA tough. In May they won 2-0 against Scotland at home, again strong advantage actually. Yesterday they won against Saudi Arabia 0-3, in Zurich. Their talismanic striker Paolo Guerrero luckily got a green light to play and scored a brace.
Their FIFA World Cup 2018 journey starts on June 16 against Denmark. A second game is played against France on June 21 and last group game in FIFA World Cup 2018 is against Australia on June 26.

Peru's goal against Croatia in March. Watch out for them in the World Cup
(?: @NikolaJanjic291 )pic.twitter.com/Kh0hNskmTA

— Football Funnys (@FootyFunnysUK) June 2, 2018
Tactics and manager
Peruvians are lead by Ricardo Gareca, former Argentina national team striker who played several successful years for different South Americas football clubs. El Tigre, or el Flaco, has been the coach for 11 different football clubs and started in Peru in 2015.
Gareca is, of course, very loved coach in Peru by now.
Peru has had some players in the national team who are more known for worldwide and playing in top European leagues, but not many. This is a small advantage for the coach Gareca. He lives and breathes in these South American leagues and while he can monitor the players closely, a lot of them are unknown qualities for many. There are only 5 players playing in Europe and Gareca is well known for choosing the players fitting perfectly into his team. He chooses players who he can trust and have built a team capable of doing exactly what he expects. He has created a new identity for the team which plays now with much bigger discipline, is tough and physical. As with most South American teams, Peru plays fast-paced, free-flowing game and they like to hold the ball. There are some good players holding the ball and they are playing confidently as we saw for example against Croatia and Iceland.

Some bigger flaws in the team are still related to discipline. Their captain, Paolo Guerrero, tested positive for cocaine and he got a lengthy ban from football. Only recently it was announced that he can play in FIFA World Cup 2018. There are some alarming cases for other players also similar to this.
Second bigger worry for them is that they are missing an absolute world star player like every other South American team has. Recent bigger players I could name are Juan Manuel Vargas (Fiorentina during his peak), Claudio Pizarro (an absolute legend in Bundesliga for years) and, well, Nolberto Solano( In Premier League).
Usual formations are 4-1-4-1 and 4-2-3-1, a lot depends on the score and opponent.


Squad information
The biggest and best news for Peru is that captain Paolo Guerrero can play in the FIFA World Cup 2018. 87 games and 34 goals for the national team. Coincidence or not, but he is also already 34 years old. Plays in Flamengo and got 16 goals in 31 games during 2017.
One surprise missing for me is Cristian Benavente. Had a good season in Belgium, Charleroi, and started his career in Real Madrid youth academy. No important missings for the team otherwise and coach have all the players available.
The teams second best goalscorer is Jefferson Farfan, who destroyed the defences in German Bundesliga for 7 seasons for Schalke. Playing currently in Lokomotiv Moscow and had a decent season. As Guerrero, he is on the wrong side of his career, 33 years old.

There are some younger players in the team who should carry the team rather sooner than later. One of them is midfielder Edison Flores. 9 goals in 29 games, 24 years old and plays in Denmark, Aalborg. Fast, versatile and constant goal threat when given too much room. Renato Tapia is 22 years old midfielder, who has played his entire professional career in the Netherlands, currently playing for Feyenoord. Also, 26 years old midfielder from Sao Paulo, Cristian Cueva, is having a great season and looking to make some impact in order to get a summer move to some strong European league.
Striker Andrea Carrillo was once an influential player for Sporting in Portugal league, despite of his young age. Current season he played in Watford, English Premier League. Got 28 games and 1 goal, but Premier League experience is Premier League experience.

Coach Garecas main concerns are lying in defence. 34 years old Alberto Rodriguez had only 27 games in last 2 seasons for his club. Mainly due to injuries. Miguel Trauco has played only 5 games this season for Flamengo and Cristian Ramos has played only 9 games. So it's 3 important defenders who are not in their best condition and the most important games of their careers are in less than 2 weeks in FIFA World Cup 2018.
The scores of Peru's last 10 matches...they belong in this World Cup ? pic.twitter.com/jPQvMw7Duc

— Pedro. (@PedroHuertas10) June 3, 2018
Pedro Gallese as most capped goalkeeper plays in Veracruz, Mexico. Other 2 goalkeepers have 12 games combined and playing also in South, or well, Central American leagues. In defence, there are only 3 players with over 60 games for the team and all players also in South American leagues. 3 players with less than 9 games and considering the fact, that 3 main defenders lacking match fitness, it's a big problem. Some good weapons in midfield and strong experience in attack, although ageing weapons.

Defence - Pedro Gallese will be number one between the sticks. Was quite confident against New Zealand at times, but took out 25 goals in 17 games for Veracruz. Trauco, Ramos, Santamaria and Advincula have been 4 defenders in recent games. 3 of them are playing in Mexico and at least used with the possible heat. Also, none of them is playing in the top club even in Mexico. Can run and press a lot, but easy mistakes can happen and against New Zealand, they were in trouble covering crosses in the box and big man's.

Midfield - Most promising players on the midfield definitely. Flores and Cueva looking to impress strongly in order to make a step further in their promising careers. Renato Tapia playing in a strong league already and actually, Yoshimar Yotun has shown some glimpses of quality worth more than Orlando City is worth. Paolo Hurtado has been the main team player for Vitoria Guimaraes in Portugal.

Attack - Guerrero and Farfan are the most likely scorers for the team. Both have played in high-quality leagues and scored for the national team over 24 goals. Andre Carrillo hopefully shows us why he was the main team player in Portugal just a few seasons ago and played last season in English Premier League. Quality for goals against Denmark and Australia are definitely there. Against France? Only time will tell!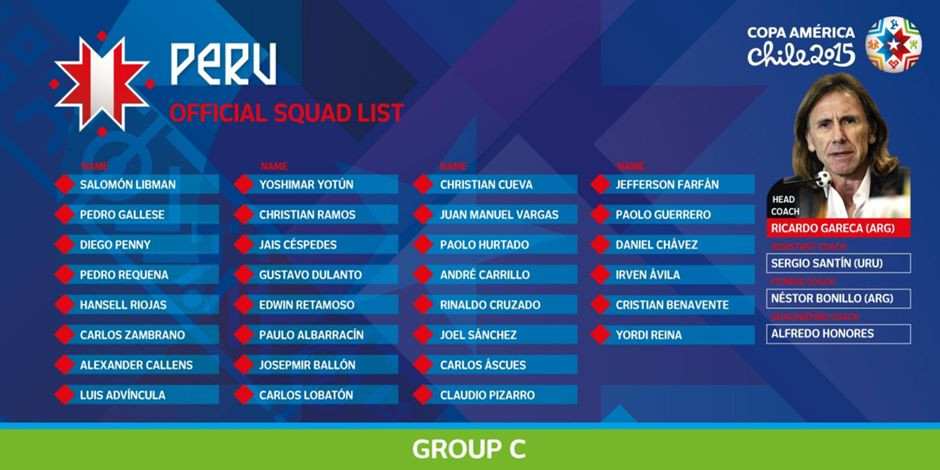 Denmark
FIFA World Cup 2018 is the fifth appearance for the Danes in the final tournament. It seems like a long time ago, but they were the winners of Euros in 1992. Peter Schmeichel, Brian Laudrup, Henrik Larsen, John Jensen were the biggest contributors at that time. They won it as big outsiders having no more than 2-3 world class level players at this time. Nothing different with the current situation, but can they jump over their shadows also in Russia?

Their best result was making it to the quarter-finals in 1998 in World Cup final tournaments history. They won against Saudi Arabia, drew against South Africa and lost against France. In the first playoff round, they beat Nigeria and lost in quarterfinals against finalist Brazil 3-2. Once again, Schmeichel, Laudrup's and additionally Jan Heintze, Thomas Helveg, Ebbe Sand and Stig Tofting were the core of the team. They proved that you need 2-3 world class level players mixed with 3-4 players playing at the top level and add some local level players and with a good coach you can achieve a lot.

Danes didn't have the best start with their new coach. They managed to finish the group in 2nd place after Poland and in front of Montenegro with 4 points. This meant playoff games and their opponent was the Republic of Ireland. After a scoreless draw at home, they managed to beat Ireland 1-5 at away ground, Eriksen with 3 goals in the game. Their FIFA World Cup 2018 journey starts against Peru on June 16, followed by a game against Australia on June 21 and last game is against France on June 26. If they want to proceed to the next stage, winning the first 2 games are crucial in FIFA World Cup 2018.


Tactics and manager


New coach, Age Hareide, took the team over from legendary Olsen team who coached Denmark for 15 years! Hareide was a surprise move from the federation, as Olsen himself announced that Michael Laudrup should take the seat. Hareide was a brave move mainly due to the fact that he had worked only with Scandinavian football teams and Norway national team, where he rather failed than succeeded. Luckily he has proved that he has what it takes to lead the team!
Norwegian has interesting fact in his CV. The only coach who has won Swedish, Norwegian and Danish championships. You could expect that's a big plus because Danish national team players should play in these leagues he know's inside out. You are wrong! There are only 3 players in Danish league and all other players in strongest leagues in Europe.

Danish national team is quite similar to Cleveland Cavaliers NBA basketball team. In Cleveland, the tactics are simple, give the ball to Lebron James. In Denmark, give the ball to Christian Eriksen! Can't blame the tactics at all, as he is one of the best creative midfielder currently reaching to his best age.
Hareide knows very well his team's strengths and weaknesses and he has managed to make the team play on the strengths. The team still plays attacking football, but a lot of touches will be made by one player. Also, in order of playing the endless passing game, similar to Spain style, they are now more direct and aggressive.

They play fast football and it's always fun to watch their game. Why they need to play a faster game is that this creates more room for Eriksen and they have good pacey wings. Second bigger change is that this team is much stronger physically and have tall players with a good skill set heading the ball. Eriksen providing all the corners and free kicks looking for Kjaer, Delaney, Christensen, Dalsgaard and Jorgensen's. There are 4-5 players over 1.90 tall luring for the ball and this is luxury.
Hareide uses 4-3-3- or 4-2-3-1 tactics. Eriksen has plenty of options then to move the ball to target striker or to wings or create the shot for himself.


Squad information
As I mentioned earlier, Danes have had 2-3 world class players always in the team surrounded by players in top leagues. This is also the case this time, almost. Christian Eriksen is the obvious choice here. Superb when in form and there are very few games when he takes the day off. Then there's goalkeeper Kasper Schmeichel. 31 years old and carrying his family name in the names with a proud. Premier League and very consistent when it matters. Not a world class, as I could name 10 current goalkeepers ahead of him, but definitely a top keeper. In defence, there's Simon Kjaer. Currently in Sevilla and have played in Serie A and Bundesliga and definitely a reliable top defender. 22 years old Andreas Christensen played in 27 games for Chelsea. Jens Larsen got 30 games in Serie A for Udinese and Jannik Vestergaard got 32 starts in Bundesliga for Borussia Monchengladbach. Not bad, not bad at all!

Eriksen is supported by Kvist and Delaney behind him. Kvist is experienced and played in Bundesliga, currently in Copenhagen. Delaney started in Copenhagen and currently plays in Bundesliga for Werder Bremen. Probable wingers are Yussuf Poulsen and Pione Sisto. Sisto has been Spanish league starter for Celta de Vigo for 2 seasons and Poulsen has been Bundesliga starter for 2 seasons in RB Leipzig. Lasse Schone from Ajax had a great season, scoring 10 and Viktor Fischer belongs to Copenhagen, raised by Ajax and will have good future I'm sure.

Main striker and target man will be Nicolai Jorgensen. 1.90 and fits in the team well. 31 goals for Feyenoord in 2 seasons and in good form. There's also Martin Braithwaite, playing in Bordeaux and have played most of his career in French top League. Another lanky tower is Andreas Cornelius, 1.93 tall and plays in Serie A for Atalanta. Kasper Dolberg, only 20 years old, is the future of this team. Playing currently in Ajax and has 22 goals in his first 2 seasons as a pro player.



Preliminary squad overview for FIFA World cup 2018
There are some problems with injuries tough and this team could be much stronger. 2 defenders. Andreas Bjelland and Riza Durmisi are not in good shape due to various reasons. Playing in Brentford (England Championship) and Real Betis (Spanish La Liga) they would have been in final 23 players list I'm sure.
2 midfield options to complement the team are Pierre-Emile Hojbjerg who plays in Southampton and Daniel Wass from Celta Vigo. Both players playing in the highest level of football day in day out. Neither of them were included in the team due to not getting along with the coach. Biggest missing by the name is, of course, Nicklas Bendtner. 30 goals for the Denmark national team. He hasn't had the career he was set up for starting in Arsenal, but still influential player for the team and will be missed during the FIFA World Cup 2018.

Defence - Schmeichel, Kjaer, Christensen, Larsen, Vestergaard, Dalsgaard. Some missings, but in general decent enough players to carry the team through from the group.

Midfield - Eriksen leading the show. 2 good holding midfielders, touted as not so technical and fast as the fans would like tough. Good and always goal threatening wingers with some decent options from the bench.

Attack - Strong first-choice target man. Option to add another tower in the box with some great youth gives high enough hopes for the FIFA World Cup 2018.


---
También te puede interesar
Categorías
Entradas populares
Autor