How

How to use Game page

When clicking on the game, Game Page opens. On top of the page, we have final score and teams last games info. Under the game, we have game stats timeline.

Game stats timeline
We can open game stats timeline when clicking on this arrow. We can open it when the game has finished and also when the game is in-play, to see the main actions in the game, times and particular order.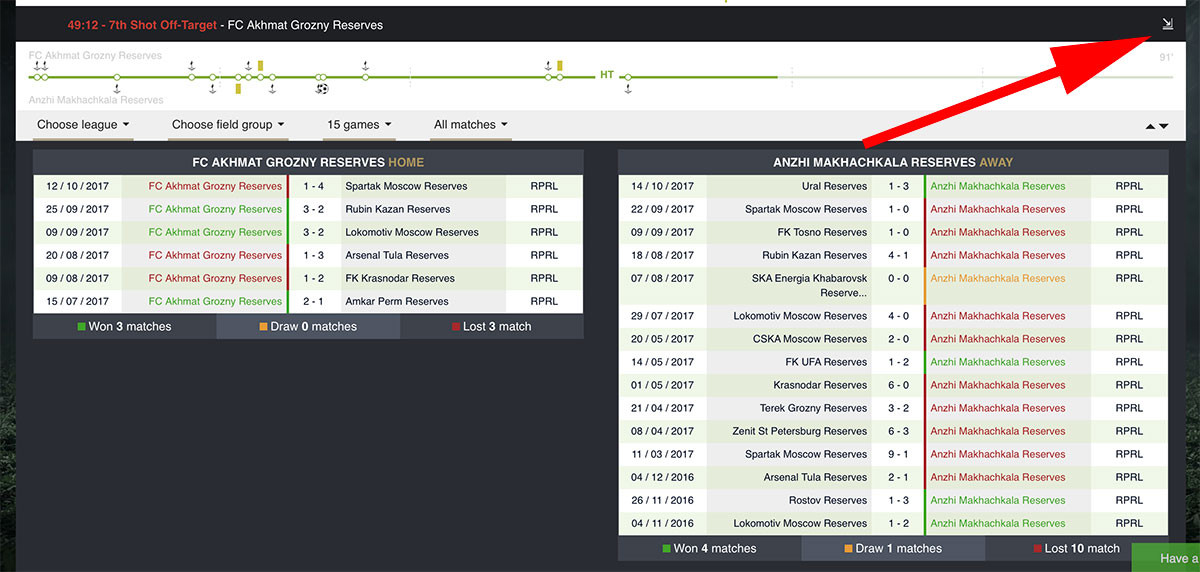 Team notes
Scrolling down a little bit, we can see in-play stats separated by 1st and 2nd half. Also, we have the option here to write down team notes, which will appear on the main page.

Time period
Also, you can use the sliders on top of the stats! You can move the starting and ending point and stats will update themselves instantly to show you the stats only for this time period. In this way, you can see how teams played for example after the goal, after some certain substitution or after the red card for example.
Teams information
Scrolling more down on the page we can see similar set up as on the Teams Page. Here we can see all last games and there's plenty of different options to sort the games. In the first window, we can set the tool up to show us only games in one certain league. In the 2nd window, we can set the tool to show us only home or away games for the teams. In the 3rd window, we can set the tool to show us last 5, 10 or up to last 30 games. In the 4th window, we can set the tool to show us all recent matches, mutual matches between the teams or for example matches with mutual opponents. The last one is particularly useful to compare how teams have played against same opponents in their last games and I'm quite sure there is no other so easy way to do it.
Odds
Now we reaching to our odds section. At the moment we able to provide closing odds and in-play odds with lines from Bet365. Here we can change the markets! We can choose between latest odds, beginning odds, full-time odds, asian handicap odds, goal line odds and corner odds. When changing this to asian handicap, goal line or corners, we can instantly see also the given closing lines in this game. The top graph shows us odds movements and under the graph, we can see odds table. In odds table, we can see both, odds and line changes.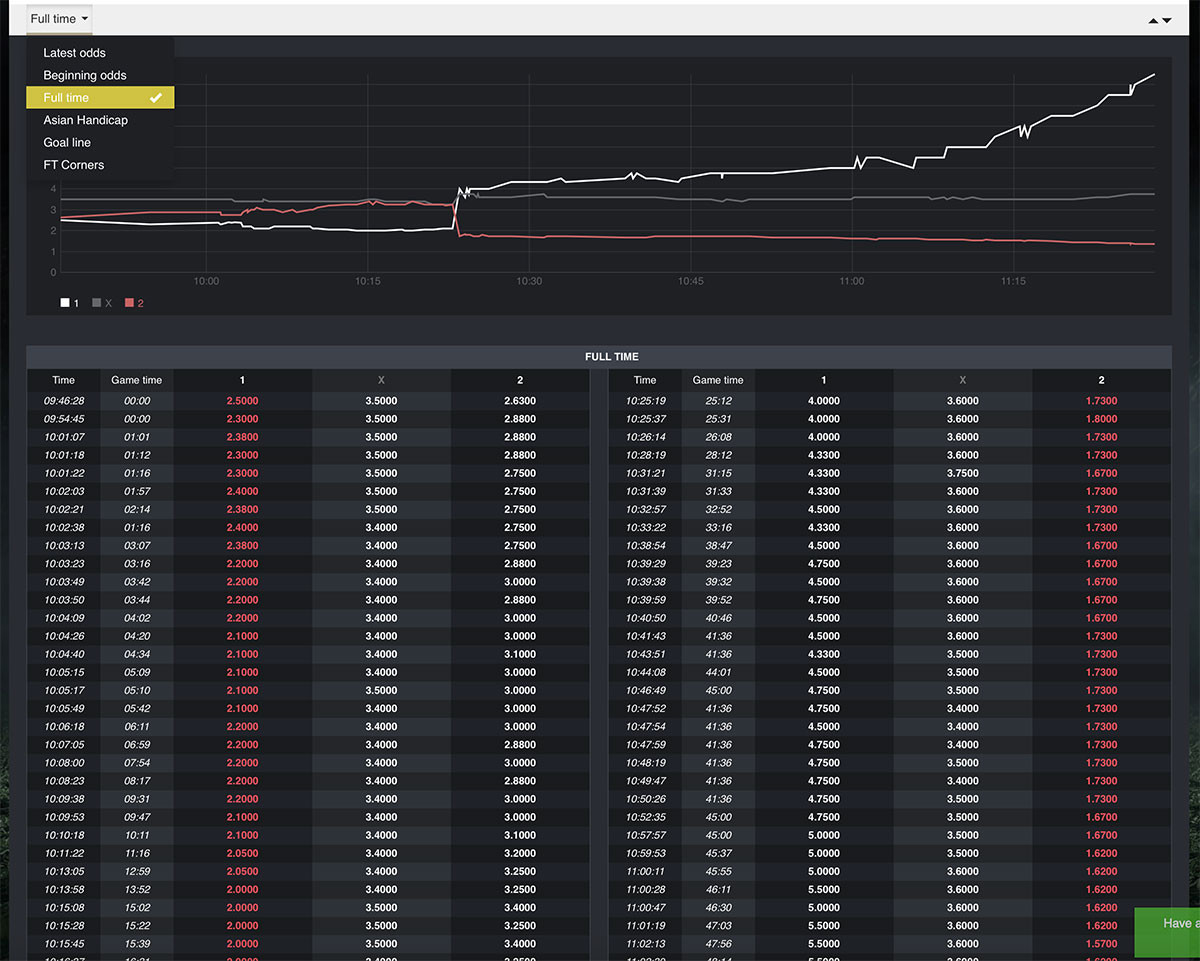 Teams details advanced
Then we reach again to similar stats block we have on Team Page. Here we show you main average stats - corners, goals, yellow and red cards. We can check last 10 matches, last 20 matches or go as far 6 or 12 months and also an option to check all games average stats.
Also, we can set the tool to sort the stats out by time here. We can choose between 5, 15 and 45 minutes interval.

Same logic goes with cards. Also under the graph, we have average stats for teams which allow users to get fast information. In this example, we can easily see that LFC Akhmat Grozny Reserves has 24 yellow cards in their 10 home games. AVG: 2.4 yellow cards per game.
Anzhi Makhachkala Reserves has 19 yellow cards in their 10 away games. AVG: 1.9 yellow cards per game.