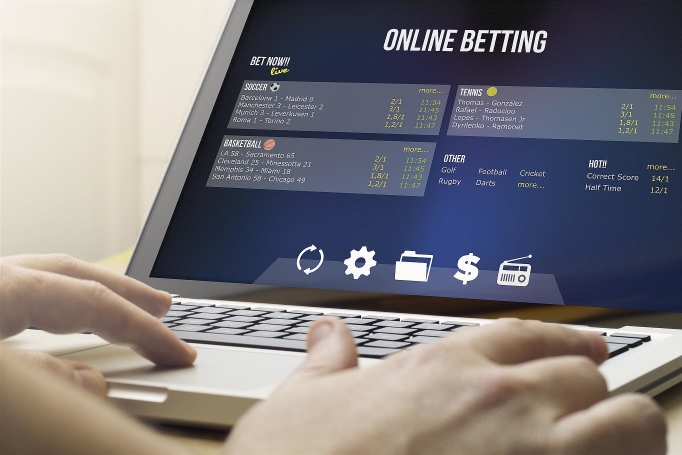 How bookmakers track and profile you?
The eternal war between bookmakers and punters is growing more intellectual with every year. There are big investments from bookmakers side made every year. They need to be a step ahead and cut out the smart punters as soon as possible. I understand the bookie's side of the story a little, there's a lot of match-fixing and dirty money laundering in the sports nowadays. On the other side, its unfair fight between honest punters with small or medium bankrolls and big companies with deep pockets. They have teams working in order to protect the companies interests. Tracking and profiling their customers is a big advantage. Given the fact that bookmakers are anyway in pole position with their tools, money, big teams and often very one-sided rules set by the bookmakers, it has gone too far in my opinion. So, how bookmakers track and profile you? Can you avoid it or how to check it?


Bookmakers policy.
Let's start from the beginning. Bookmakers need clients to earn money, but they need only losing players. Winning punters are taking the money from them and yes I understand, its bad for business. But considering everything together, bookmakers have too much advantage already. They set the odds and lines, take it or leave it. They set the rules of using their service, they can cancel your bets, lower the odds in your ticket after the bet has placed and won already, they can limit you without any reason, they can lock your account and hold your money a very very long time while asking documents of your bank account, utility bills, and birth certificate. Faster and faster I have seen my accounts being limited to a maximum stake of 3-5 euros and I'm talking about big bookies who are advertising themselves as honest market leaders.
They have made some further steps and now using different complicate computer programmes and big teams to follow every your step on the site and know probably more of you than your mother or wife. At some point, all this have to stop, as we are not living anymore in the 16th century and I'm quite sure that there's a need to stop this and bookies shouldn't have so much advantage and free hands to do what they want and they could easily already breaching the privacy laws.
So, how the bookmakers track you?
The software I mentioned is called IE Snare. Its main goal supposed to be for fraud protection. IE Snare is used by most of the bookies to counter fraud and abuse of their terms and conditions, but it allows you to do much more and gives out too much information in my opinion.
IE Snare, among other details, shows your:

Web pages visited and time spent on websites.

Identification data.

Browser and operating system information.

Information about your registry.

Browser and operating system information.

Computers installation data.
Some of the information is justified, I agree. But why the pages I'm visiting, installation data etc. I don't agree at all that they need information about visited sites. Why the hell Bet365 need to know which sites I'm using? Bookmakers track you day in day out!

A lot of personal and delicate information if you ask me and quite convinced that bookies have gone too far with this, considering this software should prevent abusing some bonus offers (usually 10-20 euros), making several accounts after being limited from the same computer and so on. Its a big advantage for bookies and I understand its a need for them, but it shouldn't give out so much information under any circumstances.
What makes me more angry about it is that collected information can be sold to just about anyone by the owner of the software and we can only assume that the ones buying it are using it for their own interest, not for your interest. Spam emails and malware are probably 2 keywords here about how bookmakers track you.
Independent study about the programme.

There was a study at the University of California and it shows more detailed about what information is collected and stored and where it might get sold.
Luckily there's also a lot of information on the internet about how to find if you have the software installed. Just use the file search, type 'mpsnare' in the search box and look for files like:
mpsnare.iesnare.com

#ci-mpsnare-iovation.com

mpsnare.iesnare.com

#mpsnare.iesnare.com
You can simply delete the files, but this does not mean you are safe from now on. A great tutorial can be found here.
A lot of attention is also turned to punters profiling. In bigger bookmakers offices there are separate teams for this job and every new user is under highlight for first weeks to get all needed information about him/her. Information like stake sizes, when the bets are made, on which leagues the bets are made, singles or combo bets etc. To get the idea, I'll just copy here the requirements for the job applicant:
When a new player is registered with an online gaming site, they are given 'new user' status by our system. Shortly afterwards, within 14 to 28 days, our professional Bookmakers will begin to follow the player's gaming activities and feed comments to the Risk Managers. Based on the Bookmakers' input, the Risk Managers will allocate a particular category to each new user. (Note that typically, we work with coded identities rather than the real personal details of players).
Player categories.

There are 13 player categories in total and they give us an instant insight into playing characteristics and preferences. They include new user, female, VIP, hard player, common, trading analysis, tipping line, marker, problem-betting, arbitrage-betting - 2 types, late-betting, not playing, etc.).
Certain categories can then be handled in particular ways to enhance their experience and help to protect the operator's business. For example, VIP players are permitted higher betting limits and later bettors can have delays. Categories are related to current behaviour, not fixed. They are updated constantly and players can be re-categorized if their playing behaviour changes significantly.
Job description includes:
Maximum and Minimum Bets per Bet Shop and Agent

Betting Limits per Player based on Player History

Betting Limits per Player for particular Sports, Markets, Championships, Events

Bet Delay

Bet Shop Limit

Skill Segmentation

Identity Verification

In conclusion, it's like a David v Goliath and in short, this is how bookmakers track you. The war between 2 sides is continuing and its evident that bookmakers are in a pole position considering the investments, tools, and options to make their life easier and cut the winning punters out of the system even easier and faster then it was 2-3 years ago. I really hope that there's a line somewhere soon about how extensively bookmakers track you.

---
Vous aimerez aussi
Catégories
Posts populaires
Auteur