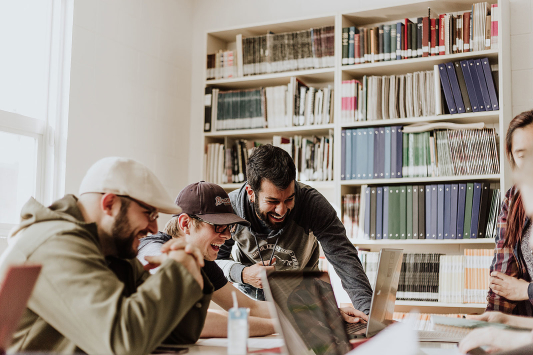 Red flags with Twitter and Facebook tipsters.
Red flags with Twitter and Facebook tipsters: As I have mentioned previously, I have been searching the holy grail of betting tipsters for a long time already.
I have made many mistakes and paid a lot of school money. I could probably buy myself a new car or an extended holiday trip with the money I have wasted.
Actually, waste is a wrong word as I have learned a lot and can warn you guys now. A lot of covered warning signs will also apply to any tipster service.
As Facebook and Twitter promotion is out of hands in my opinion in recent years, ill focus more on them. During the last two years, the community has been moving steadily to Telegram for apparent reasons: fast notifications, less control about the content and importantly, anonymity.
So, what are the red flags with Twitter and Facebook tipsters?
Bookmaker affiliates:
The problem started with bookmakers turning their focus to affiliates and rapid growth of social media. It's easy to get notifications through Twitter, Telegram and Facebook to your computer, laptop and mobile phone.

This kind of advertising has become very popular as bookmakers' online marketing is heavily regulated and expensive. With affiliates, the bookies have to pay out from the money they already have earned thanks to affiliates. The affiliates offer a nice option for promotion and getting new clients to the platform.

The biggest problem there is the payment rules. Affiliates are promoting the bookmaker with their unique affiliate ID. Every customer joining through the link is automatically attached as affiliates client. Due to cookies, you are still attached, even if you start using the account after two months. There are mainly two different payment rules. Affiliate will get paid around x% from your gambling losses or a flat fee of between 15-30 euros per sign up.
The first one is more popular, and this is a big issue! You have to question the tipster's honesty and intention when he gets paid only when you lose! Should I trust Twitter and Facebook tipsters who earn ONLY when I lose? The answer is big fat NO!
How Twitter and Facebook tipsters lure in new clients?
There are some common behaving patterns which piss me off. Social media tipsters from who you should stay away from are doing some specific things:
Exaggerated introduction - The best ever, new big thing, never loose etc. If you check average 30 tipsters from Twitter and Facebook, around 20 are the best ones in the world. This means that awfully huge % of them are lying. Believe me, the ones who are really good and worth to follow don't need to remind you how good they are. They let the results to speak. Usually, the word spreads quickly as every punter have friends who like to bet from time to time.

They offer you bookie bonuses. Why Twitter and Facebook tipsters are offering you bookie bonuses and free bets? To lure you into joining through their affiliate links. Every new customer will get bonuses anyway. The problem with these bonuses is the rules of how you would transform these into usable balance. The bonuses' average rules: play through 10 times with minimum odds of 1.9 and at least three games in the combo ticket. That's not user friendly at all. These bonuses drag you to play through a lot of bets with combos, and that's already a wrong way to bet.
Also, keep in mind that bookies cooperate closely with their biggest affiliates. Some accounts were blocked by Twitter and bookies advertised on their official pages to FOLLOW new affiliate accounts for tips. Bookmakers have to change the rules for Twitter and Facebook tipsters rather sooner than later I hope. The pressure is immense now, and there's also quite hefty fines written to bookies by governments already. Affiliate business is getting regulated in some countries already. For example, a tipster cant pretend to be customer showing his slips on tips he gives out. There's a nice read about affiliates!
Red flags with Twitter and Facebook tipsters.
And now to the most interesting part! As mentioned above, exaggeration and offering bookie bonuses are already red flags, and ill add some more.
Affiliate links and bonuses links. Bonuses are available anyway, and for existing customers, there's also a lot of free bets as promotions for high calibre games. When there are affiliate links though, I think you get the point already. Let's check my Twitter feed quickly. From the first 15 tweets, I can see four accounts offering tips and to join through their affiliate links.

No record-keeping nor independent verifying site following these tips. Can you imagine how easy it is to write twice a week that we have a 15 winning run and profiting 11 months out of 12? Or how easy it is to make a google spreadsheet where only you can add and delete tips? I strongly recommend to write every tip down before you start following these tipsters and you can quickly see the truth! There are plenty of tipping sites where tipsters can only write down real odds and hundreds of pairs of eyes check the results added by the tipsters. There's also sites resulting in the game themselves, so there is no room for scamming people.
There are many verifying services now, and the trend is growing.

They are tipping high calibre games without any added words. Of course, some tipsters can beat the bookies with these games, but my experience has shown that most of them fail. Bookies prices are too sharp to beat them day in day out in English Premier League games. If it were so easy, no bookie would offer them anymore with these big limits.

A big trend is posting the bet slips, often the fake ones. There's a nice blog post about this and how effortless it is to create them.
Examples of tipsters to keep away from.
First example link brings me to a 1xbet bookmaker. I have used them, and they are a terrible bookmaker with quick limits and slow withdraws. You can deposit quickly without any delay, but the show starts when you want to withdraw your money. I have found some comments pretty quickly googling the bookie: More than a year waiting for withdrawal and still nothing (passed more than 20 steps) = cheaters—totally fraud company.
The second example is offering several different bookmakers affiliate links and bookie called 22bet. Not better than their main business, 1xbet. Just google the booki name and add a scam for the search. This account also has a big amount of followers, but to be honest, you can spot a lot of fake accounts in a quick check.
The positives?
Many countries are taking steps to regulate this market much further. It's like a wild wild west at the moment. The first one who is taking significant steps in the right direction is the UK. This is understandable, as they are one of the major markets and have the most significant amount of shops and local registered bookmakers (except the obvious ones like Malta and Gibraltar of course).
The wagon started rolling after some obvious misleadings by the so-called social media tipsters. The tipsters, who acted like the punters, not affiliates. Posting fake bet slips, earning up to 30% from the new customer's losses while being supported by the bookies.
"While some conduct their business legitimately, others are alleged to deliberately mislead those who have come to trust them after they have built a rapport by showing evidence of occasional wins and by having an approachable tone".
During the last two years, there have been many positive signs in the business. Some of the affiliate programmes were closed, a lot of regulations towards the affiliates who were acting as so called tipsters.
Some major football leagues will ban the bookmaker's logos from the stadiums and football teams shirts during the next years. The Premier League and Spanish La Liga will be the first ones.
Facebook and Twitter are taking huge steps towards controlling these kinds of promotions and content already.
Will the business model move towards rewarding from the losses to rewarding new clients' turnover? There are some examples of this kind of possibilities on the market for the asian exchanges.

In conclusion.
Of course, there are good free tipsters on Twitter and Facebook, but I strongly suggest to be more careful and not to buy all the hypes. After all, they obviously don't care about your money, and there's no intention of earning you some easy bucks. Of course, there are some other red flags, but all of these relentless scammers whose intentions are questionable have these things in common. Overall, check for these red flags and once again, write down tipsters tips for a month or two and you will see already if he is even close to what he claims to be.
---
Vous aimerez aussi
Catégories
Posts populaires
Auteur