FIFA World Cup 2018 Group E.

Brazil


Brazil, basically joint-favourite with Germany to lift the trophy. Both teams outright odds are between 5-6. Then we have Spain and France around 7, so 2 teams slightly edging next 2. It shouldn't be a surprise, that Brazil is one of the main favourites, as they have been one of the main favourites in every bigger competition since this beautiful game was invented! Brazil has been played in all World Cup final tournaments since 1930. 5 times champions, last time were in 2002.
Everyone remembers the last World Cup's fiasco in Brazil. Especially the players who were in the squad then and will represent Selecaos during the FIFA World Cup 2018. Great squad, main favourites, playing in Brazil and there were 7 reasons this game will be in every Brazilian head for the years to come.
Brazil shook the team up, changed the coach and some players in the team and qualified to Russia in style. Only 1 loss in qualification tournament and edged 2nd placed Uruguay with 10 points. 41 goals scored and only 11 conceded. Arguably the best showing they have had since forever basically. They have had very good results in friendlies and got a consolation win against Germany. A very very important win for players and fans despite a friendly match. 5 players who played also in this semifinal.
Brazil is the only nation to have won the World Cup on four different continents and they are definitely up for the task in Russia.
Samba boys have a young and exciting team there in the FIFA World Cup 2018 and there's maximum of 2-3 players who wouldn't be in the squad for any other team in this tournament. New coach Tite has done a very good job building up the squads confidence and sharing the captain's responsibilities to save their star player Neymar from too big attention and responsibility.
Selecaos was once again a joy to watch against Austria, winning 0-3 and against Croatia, winning 2-0.
They start the journey in FIFA World Cup 2018 against Switzerland on June 17. The second game is against Costa Rica on June 22 and last game is against Serbia on June 27.



Tactics and manager


Adenor Leonardo Bacchi, more known as Tite, took the team over in 2016. The moral of the team was ruined of course at that time, losing the semifinal against Germany like this and dropping out from Copa America against Paraguay. This meant that they didn't play also in Copa America Centenario first time in almost 20 years. A very tough position to take over the team who is expected to win every tournament they enter and at the same time has failed in so many tournaments in a row. Tite wasn't also the lightest star on the coaches list. Recent teams, he worked with: Gremio, Corinthians, Palmeiras, Al Ain, Al Wahda, Caxias etc. Let's be honest, it was a risk to hire a manager like Tite to take over this shadow of a world-class team when there were some great coaches available on the market.
There's more than meets the eye though. Tite was considered as the coach already before Dunga, but he didn't accept it as he weren't sure he is ready for this. What did he do? Travelled around Europe and learned from the best coaches.
He spent a lot of time with Ancelotti, Zidane, Pep, mentor Scolari. His biggest favour is bringing back the samba football we all enjoyed during the Ronaldo, Cafu, Ronaldinho and Rivaldo era.
How he did it? Tite prefers 4-1-4-1 or more often 4-3-3 formation. He isn't afraid to call up players based on their form and how they fit into his system. He has, of course, a talented pool of payers to choose from.
Brazil plays once again great to watch attacking football, without orthodox wingers and tall strong target man. Attacking wide players moving in from the flanks and create centrally.
Fullbacks are both raising and supporting the attack a lot. He called up players like Paulinho and Renato Augusto, both playing in China at that time!
Also midfielder Fred from Ukraine with defenders Geromel and Fagner, both from Brazil league and over 29 years old, so no young guns to gain experience.
Tite is also known as a very approachable coach, talking with his players daily and running the national team like a club. It's not surprising to get a message from him in a random time through WhatsApp with some videos and analysis preparing for the FIFA World Cup 2018.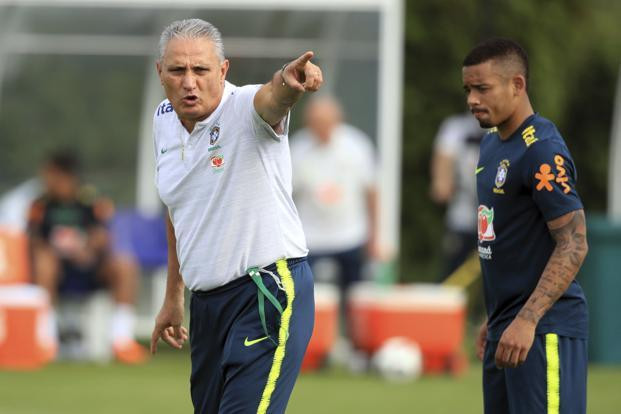 Squad information
Very talented squad there, but some bigger missings as Dani Alves injured himself in PSG and isn't in the squad. David Luiz from Chelsea and Alex Sandro from Juventus watching the games from home. Douglas Costa, Neymar, Renato Augusto and Fred all dealing with some smaller injuries. I was ready to see Monaco's defenders Jemerson and/or Jorge on the team's list, but no, not this time.
Tite has the luxury to pick between two strong goalkeepers, Alisson and Ederson. Alisson plays in AS Roma and Ederson in Manchester City. The third option is Cassio from Corinthians. Alisson is the number one in this team though.
Thiago Silva and Miranda have been central defenders in recent games. Both with great experience and 33 years old. From PSG and Inter, so playing in top leagues. The third option is youngster Marquinhos, also from PSG. Fullbacks are Marcelo and Danilo. Both played in Real Madrid two years ago, but Danilo moved to Manchester City as Dani Carvajal hold his position in Real. Both players, once again, playing at the highest level and main team players. Fagner has been tested as right side defender from time to time, but I'm quite sure that Danilo will get the starting place. Filipe Luis from Athletico Madrid, the best defence on the club level in the world, acts like a back up for Marcelo.

Plenty of options in the midfield. Casemiro from Real Madrid is the cert for the starting place. Anchoring the Champions League winners midfield and one of the best on this position. Fernandinho, despite being 33 already, plays still an integral part in Manchester City midfield. Renato Augusto is used often in this 3 man midfield. Plays in China and between stints in Brazil league made his name in Germany Bundesliga. Paulinho didn't succeed in Tottenham and went to China also. Last season in Barcelona list tough and had 34 games with 9 goals.
Fred has been years already in Shakhtar Donetsk and from the new season he can star in Premier League for Manchester United. Fee around 50m is expected. Another world class player, Coutinho, moved from Liverpool to Barcelona. 14 games and 7 goals with half a season in Liverpool and 18 games with 8 goals in Spain is a sign of his talent. This is a great mixture of attacking force and defending talent mixed with experience and young energy. Not many teams can beat this list with their own players and still one more player on the list.
Willian from Chelsea had one of his best personal seasons in the Premier League. Always a great goal threat on the flank with his skill and speed.

Chelsea's winger is expected to start in the 4-3-3 formation on the right side. Roberto Firmino scored 15 goals for Liverpool in Premier League and were also lethal in Champions League carrying the team into final. He is most probably starting the games from the bench! This is how good options Tite have! On the left side, there's, of course, Neymar from PSG. 19 goals in his first season in France and a staggering 59 goals in Barcelona in his last 3 seasons. An almost complete player with his pace, technique, skillset and ability to create goalscoring options out from nowhere.
Tite's last find and basically personal project, Gabriel Jesus, starts in the middle of 4-3-3 during FIFA World Cup 2018. Manchester City striker scored 13 goals in 29 games in Premier League and is expected to partner Neymar for many years to come. Douglas Costa is also a goal threat and plays on the wing. Several seasons in Ukraine before 2 seasons in Bayer Munchen, where he played as the main team player of course. Last season he was terrorising defences in Italy Serie A for Juventus.
Links with Ukraine league are not finished yet. Taison has been wearing the shirt of Shakhtar Donetsk for 6 seasons.
I liked a @YouTube video https://t.co/XtQ9w1F5WR Neymar Jr ● Magic Skills ● Brazil 2018

— BD10HD (@BD10HD) June 3, 2018




Preliminary squad overview for FIFA World cup 2018
Is there any weaknesses in this team? 2 goalkeepers playing in Champions League playoff teams, in Roma and Manchester City. 6 defenders playing in absolute top level in clubs like PSG, Inter, Real Madrid, Manchester City, Athletico Madrid and Inter. Midfield consists of players from Real Madrid, Barcelona, Chelsea and Manchester City. Playing day in day out against best players in the world. Attack has 3 strikers who are all one of the hottest names during the summer transfer window due to great seasons. The biggest question mark I can think of is the legs of Silva and Miranda when paired together in central defence. Both players are 33 now and Silva has shown some weaknesses for club and country during last season. Miranda has been paired with Marquinhos to have some faster legs out there also for FIFA World Cup 2018.

Defence - Hard to pick any stronger defences on paper really. I rate Uruguay and Spain close to them, Germany with fit Boateng also. All core players had great seasons and with good experience on the club and national team level. Danilo would have also more caps if there would not be Daniel Alves, who is unfortunately missing. Tite has done a good job finding the great balance there and it's hard to believe another shock result.

Midfield - Again, stacked with talent. If we add Fred to Manchester United, there are 6 players playing as main team players in Spanish La Liga and English Premier League. No team has such a force there as I consider these leagues a little above Bundesliga and French league also.

Attack - Over 40 goals between 3 main striking options in last season. Brazil had some real issues finding the striker's partnership so talented and oiled as they have now after Ronaldo, Ronaldinho and Rivaldo. Definitely better options than Grafite, Nilmar, Fabiano, Robinho, Jo and Tardelli.



Costa Rica

Minnows in world football stage compared with the favourites to win the FIFA World Cup 2018. This didn't stop them to reach into quarterfinals in 2014! Copa Centroamericana winners in 2013 and 2014 and 4 World Cup participation.
They were total outsiders in 2014 group stage, drawn together with England, Uruguay and Italy in a group of death. Guess what, they won the group with 2 wins and 1 draw! In the first playoff round, they beat Greece with penalties and then fell in quarterfinals against the Netherlands, also with penalties. These big surprises and success stories of outsiders have been there always with World Cups and that's the reason we all love watching football.
It's a good generation for Costa Rica playing at the moment and a lot of players from 2014 still in the squad. Los Ticos qualification process wasn't a walk in the park. They finished the group 2nd behind Mexico and in front of Panama and Honduras. 4 points between 4 teams only and all were decided in the last round. Eventually, Honduras were sent to playoffs and USA were left out.
Results in friendlies haven't been encouraging. The 2-0 loss against England and the 1-0 loss against Tunisia. They beat Northern Ireland 3-0.
It's last World Cup for Costa Rica legends like Celso Borges, Christian Bolanos and Bryan Ruiz. Keylor Navas in goal will be 35 in 4 years, but this age for a goalkeeper is enough to have one last run in the big stage.
Costa Rica starts their FIFA World Cup 2018 run against Serbia on June 17 and then locking horns with Brazil on June 22. Last game and probably the most important is against Switzerland on June 27.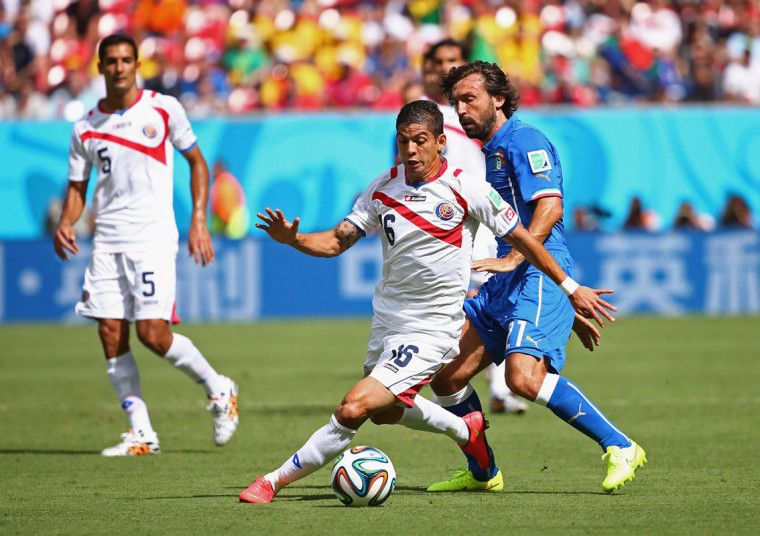 Tactics and manager


Jorge Luis Pinto was the mastermind who guided Costa Rica to quarterfinals in 2014. He left and Costa Rica legend Paulo Wanchope took over, who was the assistant coach under Pinto. Wanchope left in 2015 after a post-match brawl with a steward and Oscar Ramirez took over the job. Ramirez was the coach of some local clubs like Santos de Guapiles and Alajuelense. Some might say that he was in the right place at the right time to get the job. I would say he was a good option regardless of the position at the time.
Costa Rica is playing similar football under the new coach compared with the game in 2014 World Cup. They are still playing defensively like the outsiders tend to. Keylor Navas in goal with 3 central defenders in front of him, supported by two fullbacks. Two holding midfielders in the centre of the field and 2 wingers who try to counter-attack whenever possible. One lonely striker, Urena or Campbell in front. 5-4-1 formation and playing with the players they have. Neither Pinto nor Ramirez are trying to play the game they don't have players for.
There are up to 9 players from the 2014 squad starting and I think this is some kind of record! They can hold the game and play good defence, no doubt. Problem is scoring the goals and this can be decisive in FIFA World Cup 2018 group stages. Another key issue can be age, as this squad as a whole is one of the oldest in FIFA World Cup 2018. Four midfielders who are probably starting are all 30 or over during the FIFA World Cup 2018.
When they concede, they will be in big troubles, as their strength isn't scoring, especially against Brazil, Serbia or Switzerland. Also, this team is built to hold their own and counter, not to dominate the games and it's proven that they have difficulties to switch from different tactics and take the game over against stronger opponents.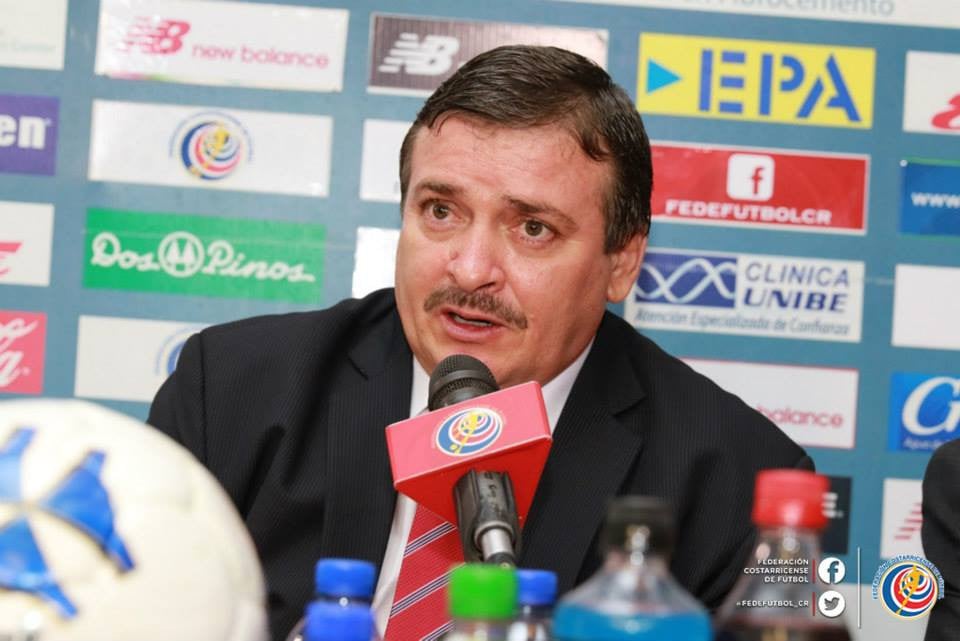 Squad information
Terrible news for Costa Rica before the FIFA World Cup 2018. Terrible news in their weak link, scoring goals. Joel Campbell had an injury to worry about and got only 8 games during the entire season. Also, another important striker, Marcos Urena, had surgery to repair broken bones in his face! 7 games and 0 goals in 2018 season so far in MLS.
Keylor Navas from Real Madrid will be between the sticks and the strongest part of this team. He earned himself a transfer to Real from Levante after the 2014 World Cup and Costa Rica need some miracle savings from him once again.
Some defenders here playing in good leagues and this is Costa Rica's strength. Bryan Oviedo played several seasons in Premier League for Everton and Sunderland. Last season in Championship for Sunderland. Cristian Gamboa has also some Premier League experience in West Bromwich, but unfortunately last season he had only 2 games for Celtic.
Giancarlo Castro is getting some good games in Italy Serie A for Bologna. Main team player and considering the Bolognas status, most of the game he can practice defending against some good strikers.
Oscar Duarte is rather a bench warmer in Espanyol, Spanish La Liga. 2 MLS defenders, Francisco Calvo and Kendall Waston are also getting their chances in this team during the FIFA World Cup 2018.

The biggest name in midfield is definitely Celso Borges from Deportivo La Coruna. Last 4 seasons as the main team player and getting some goals on the way. Christian Bolanos played last season in the local league but should be better known from Copenhagen, as he has some games also in European Champions League for the Danish side. Randall Azofeifa is more experienced in the midfield, but as first two names in the list, 30 or older already and this can be very very hard for them to run along with Brazil and Serbia midfield. Azofeifa is playing also last 5 seasons in the local league and definitely haven't used with the pace and quality he has to stand against during the FIFA World Cup 2018.
Yeltsin Tejeda is one rotation player in Switzerland, Lausanne Sport and is an important player for the team due to playing and training on the higher level. David Guzman played last season in MLS, went there from local league and Daniel Solera is also local league player.
Not something to brag about here. Only Borges would be bench player in his good days in Switzerland and Serbia, maybe.

As I mentioned earlier, Campbell and Urena didn't have best of the seasons. Fighting with injuries and short seasons means that yes, they are rested at least!:)). Problem is fitness tough and sharpness. Campbell had high hopes when signing with Arsenal, last season as I told, in Betis and 8 games only. Venegas is playing in the local league and MLS. Last season 25 games and 5 goals for Saprissa. Not a particular sign of quality once again.
There's, of course, Bryan Ruiz! For some reason, I think he has to step up and if they can fight for points, it's on his shoulders. Last 3 seasons in Portugal for Sporting and 20 games with 2 goals only in the last season.


I liked a @YouTube video https://t.co/ebw29s2dE7 Keylor Navas 20 Extraordinary Saves 2018 | HD

— Diego Juarez (@diego_armand2) June 5, 2018
Preliminary squad overview for FIFA World cup 2018
Unfortunately, it's very hard for me to see another surprise package from this team. The core is the same, but 4 years older and some key players are well over 30 now. Still depending on their defence and with only 1 world class player mixed with 2-3 decent level players. What's worse is the current situation of Campbell and Urena. This team don't have the luxury to lose players on their level and they are not replaceable. I'm really sorry in front of Costa Rica fans with my prediction, but if there are some big upsets, I afraid it's not from Costa Rica this time in FIFA World Cup 2018.

Defence - Navas will be the one to save the team and keeping their hopes high. Also some decent players in defence in front of him. Standing with the 5 man line in front of Navas, they can keep the teams at bay, but for how long?

Midfield - 30 years old Borges with 3 players from local league and 2 from MLS. Things are not looking good and Borges is not getting younger. FIFA World Cup 2018 oldest midfield against Brazil and new looking Serbia can't end well I afraid. Also, Switzerland has a very good midfield and well-mixed attackers to get the goal from wings and finding the target man.

Attack - 2 key players with a season to forget and fighting against the clock to be fit and shed the rust off. Can Bryan Ruiz save them? Maybe, but the old cannon hasn't been very sharp in front of goal in Portugal.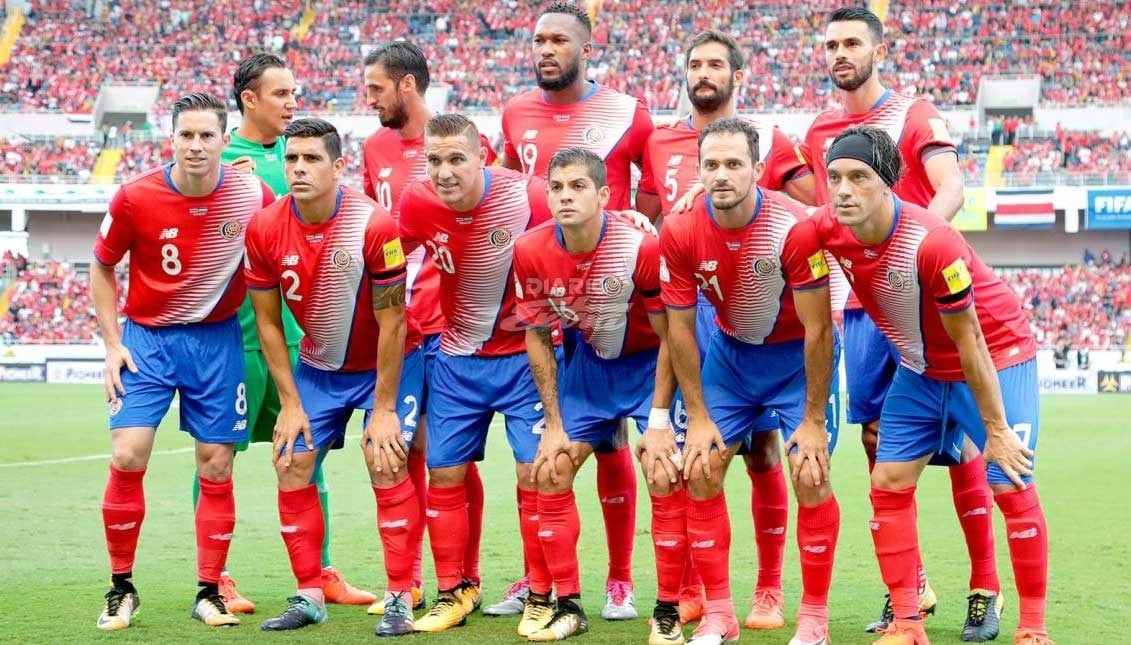 Serbia


Serbia has 12 world cup appearances and their best tournament was in 1930 when they finished on the 3rd place. Their last World Cup final tournament appearance was in 2010 only. This country has produced a lot of good players for a long time and their recent bad results are definitely not related with a lack of talent. Serbia has played as an independent nation since 2006 after splitting from Montenegro.
They flopped in their last World Cup and even failed to qualify for 2014.
There are several reasons for their bad results. Starting from political unrest, lack of leadership and unity and the team and finished with a bad decision regarding coaching and picking the team.
As I said, the talent has been there all the time and in the current squad, they have several youth European and World Cup winners in U19 and U20 age class. Eagles squad should be able to compete up against any side in this tournament and has some serious young talent mixed with well known and experienced players on the highest level.
They qualified as winners in group D in front of Ireland, Wales and Austria. Friendlies losses against Chile and Morocco are once raising the questions though, are they mentally able to produce?
Serbia is in the same group with Costa Rica, Brazil and Switzerland in FIFA World Cup 2018.
Tactics and manager


Coach Mladen Krstajic took over in October and there hasn't been enough time I afraid to work in this team. Mladen is previous defender for the team and played several seasons in Bundesliga. He took the broken Eagles team over from Sinisa Mihajlovic and Slavoljub Muslin and made some quick adjustments instantly. He added players like Milinkovic-Savic and Adem Ljaijc to the team, Savic is one of the hottest names in the current transfer window.
Mladen changed the formation from 3-4-3 to 4-2-3-1 and changed the captain from Ivanovic to Kolarov. Changing the captain was a brave move, as Ivanovic is very loved in Serbia, but something had to be changed. Also, Savic is a brave move considering his temper, but he is definitely a close to world-class player rather sooner than later and Mladen is a coach who uses the best possible components.
He has great weapons in his disposal and tends to play a more controlling game, using wings and rather keeping the goal clean first, attack the second mentality. Also, Mladen trusts a lot of his young players, especially upfront and on creating the chances and goals during the FIFA World Cup 2018.


Squad information


The team on paper is well balanced and with some strong players from strong leagues. Goalkeeper and defence are ageing and this can be a problem against pacey Brazil. Midfield has some great talent from different age groups and goal threats upfront are all very young and the youngest attacking line in the FIFA World Cup 2018. Highly rated Savic has only 4 games for Serbia and it's definitely hard for him to start linking with Tadic, Matic and Ljaijc in so short period of time.

Although Stojkovic has already 81 caps for Serbia, I consider him as the weakest point in this team. He played last season in Partizan, local league. Tried to make through in Nottingham last season, but got 20 games only and despite being experienced in international level, he doesn't play in high-level club football.
Luckily for him, there's Aleksander Kolarov from Roma and Branislav Ivanovic from Zenit marshalling the defence. Dusko Tosic from Besiktas and youngster Nikola Milenkovic from Fiorentina were central defenders in last friendlies and likely starters. Milos Veljkovic from Werder Bremen is also an option when Ivanovic shifts from right to central defender.
Antonio Rukavina is getting good games in Spain for Villarreal but has been a rotation player in last 3 seasons.

In midfield, there are some very intriguing players for Serbia. 4 players from England Premier League, 2 from Italy Serie A, 1 from German Bundesliga and 1 from Portugal league. Dusan Tadic from Southampton has been a main team player there for 4 last seasons. Nemanja Matic has been also main team player in Premier League for last 4 seasons, in Chelsea and Manchester United. Luka Milivojevic finished his best season in Premier League for Crystal Palace. 36 games and 10 goals, mark of a quality! These 3 players are the experienced core in the team from midfield to attack, supported buy new generation.
Adem Ljajic has been playing in Italy Serie A as the main player since he was 18 years old! Fiorentina, Roma, Inter and Torino. 16 goals in last two seasons from a winger in such a league is a very good number.
Either the biggest bust or a biggest star in this midfield will be Sergej Milinkovic-Savic. This guy is only 23 years old and dominated the Serie A almost every weekend, no kidding. 35 games and 12 goals, Real Madrid, Manchester United, PSG, Juventus, Manchester City are the clubs linked with this wonderkid in this summer. Market value around 80m. In his good days, he can do it all. Defend, create goalscoring opportunities and score some of his own. On his bad days, he can show his temper and lose a game by himself.
22 years old Marko Grujic got 13 games in Cardiff City. Filip Kostic, 25 years old, have had 2 full seasons in Bundesliga as main team players for Hamburg. Another talented youngster is 21 years old Andrija Zivkovic. Playing in Benfica and 3 goals in 21 games in last season.
Future looks very bright for Serbia in midfield and I definitely suggest to follow their games, because there's high chance you can see some next-generation stars playing in their first big international competition during the FIFA World Cup 2018.

Aleksandar Prijovic plays in Greece, for PAOK. Scored 19 goals in 28 games, but for Serbia have only 1 goal in 9 games so far. 22 years old Nemanja Radonjic plays in Serbia, 28 games and 5 goals and looks for some summer move also. Another young talent who's fan I am I must admit, Luka Jovic. 20 years old and scored 8 goals in 22 games for Eintracht in Germany Bundesliga. We will hear about him for the next 10 years, so keep close eyes on him when he get's a chance.
Main force for Serbia in attacks is a player who has 16 goals in 37 games. Only 23 years old and played 2 full seasons in Premier League when he was just 20 years old. In last season he played for Fulham tough, scored 12 goals in only 20 games and carried Fulham back to England Premier League. He's name is Aleksandar Mitrovic. Tall, technical, lethal in his best days and headache to any defence. FIFA World Cup 2018 can be his chance to raise his value.
Me ha gustado un vídeo de @YouTube (https://t.co/53uJufheXS - Milinkovic Savic ▪ Skills and Goals 2018 HD).

— ULTRAGEMES LOQUENDO (@RiosPicazo) June 19, 2018


Preliminary squad overview for FIFA World cup 2018
This is an exciting team for me. Yes, the goalkeeper issue, but there are some strong leadership and experience in defence mixed with some decent league players. Midfield and attack are packed with talent. Some old force, who have played in the highest level of club football for years. They are mentoring the young talent, who are playing also in strong leagues and some of them already carrying the teams. Mitrovic will get a lot of attention, as Jovic is still too young to carry the team as the main striker. Other strikers options are well behind of the rest, although top goal scorer in Greece can add some much-needed strength when chasing the game.

Defence - Obradovic, Nastasic and Maksimovic not in the squad were a surprise for me. Nastasic was in Pre squad, playing Schalke. Velikovic, Spajic and Milenkovic are the new golden generation additions. Great to have Kolarov and Ivanovic guiding them and overall good mix. Just hope that mentors age will not become the factor when there are so many games in a short period of time.

Midfield - Should be no questions about Tadic and Matic quality. Milivojevic had his best season and in top form. Savic plays in one of the world top teams after the summer and there's already a great midfield. Add some Ljajic magic and Zivkovic with Grujic on the bench and there's nothing to be afraid.

Attack - Mitrovic is starting in all games as lone striker I'm sure. Unless he gets injured or a red card, as then there's no replacement on this level. Jovic is too young and unexperienced to break through yet.



Switzerland


FIFA World Cup 2018 is 11th for Switzerland. Their best achievements so far are quarterfinals around 60 years ago. In the last tournament, they reached to Round of 16, where they lost against Argentina just 2-3 minutes before the potential penalty shootout.
Switzerland has been strong mid-level team in Europe for years.No pushovers, but also never title contenders.
Qualification group phase was basically a walk in the park, until the very last game against Portugal, where they needed a win in order to avoid playoffs. Portugal and Switzerland both finished the group with 27 points and 9 wins with 1 loss. Portugal won the group due to better goal difference.
In the playoffs, they made their lives hard against Northern Ireland. 0-1 win with a penalty in Ireland and a 0-0 draw at home. Definitely more nerve wrecking that it was excepted.
A big issue for the national team is players different cultural background. There are players born in Cameroon, Kosovo, former Yugoslavia, Cote d'Ivoire etc.
It was in May 2015 when the captain, Stephan Lichtsteiner, started the discussion, saying: "Swiss people want to identify with the national team. It is vital to find the right balance and the right mix. My concern is not about 'real Swiss' and the 'other Swiss' but that the people can continue to identify with the national team. It's a delicate subject, I know that. But it is also an issue that we cannot ignore."
Not all players speak the language and sing the anthem. So the unity and team spirit is the issue to work on, to get this plethora of talent to roam like a well-oiled motor.
Switzerland is in a tough group with Brazil, Serbia and Costa Rica. My guess is that 2nd place will be shared between them and Serbia when they play against each other on June 22 in FIFA World Cup 2018.


Tactics and manager
Vladimir Petkovic is a coach for Switzerland already from 2014. You would expect that there's team core all set up by now, but unfortunately, this is not the case here. Petkovic has to put a lot of players with a totally different cultural background to play as a team. Also, he has the luxury to choose between several players on same position playing on the similar level.
Petkovic prefers the 4-3-3 or 4-2-3-1 formation in the national team. Granit Xhaka is the midfield engine. He supports the defenders in front of them and also spreads the ball to the wings and raising fullbacks. A weak spot is natural number 10, as Dzemaili fills the position in Switzerland, but in his club, he plays more close to defence is rather a left side in a 4-3-3 formation.
Shaqiri, Zuber and Freuler, also Mehmedi have played as wings and only Shaqiri is a certain starter.
Forever running Lichtsteiner and Rodriguez are fullbacks who are supporting in the attack a lot and this leaves them often exposed in defence.
The squad has a good depth and this can be a bless and headache for the coach. Overall, it's fun to watch Switzerland building their attacks up, especially with Embolo on the field.


Squad information


Selection headaches are starting already from goalkeeper position. Yann Sommer has been a starting goalkeeper from Borussia Monchengladbach. Great season in Bundesliga and on the bench there's Roman Bürki, from Borussia Dortmund and also playing in Bundesliga with a great season behind him. 3rd option in goal is Yvon Mvogo. Moved to Leipzig, you guessed it, in German Bundesliga.
Fullbacks positions should be reserved for Stephan Lichtsteiner and Ricardo Rodriguez. Stephan played several seasons in Juventus and just went to Arsenal for the upcoming season. Ricardo played 6 seasons on Wolfsburg as one of the leagues best fullback and last season joined AC Milan. Both playing great football and class players.
Fabian Schär is a starter in CB position. Last season in Spain for Deportivo La Coruna. The second spot is shared between Manuel Akanji from Borussia Dortmund and Johan Djourou from Antalyaspor. 9 seasons in Arsenal and 4 in Hamburger. Decent options are also Jacques Moubandje from Toulouse and Michael Lang from Basel, who scored against both Manchester clubs in last season's Champions League.

Xhaka will start in midfield linking the defence and attack. Next to him can start 33 years old Valon Behrami from Udinese (has played as the main team player in Premier League, Germany Bundesliga and Italy) or 21 years old Denis Zakaria. Denis had a strong season in Bundesliga playing for Borussia Monchengladbach. Xherdan Shaqiri from Stoke is also well-known quality on wings but is searching new club after Stoke dropped to Championship. Dzemaili is probable 10 and Zuber or Embolo will take over on the opposite wing. Mehmedi out with injurie unfortunately. Zuber is Bundesliga regular in Hoffenheim and Embolo is lighting fast winger from Schalke. Gelson is ready on the bench to add some defensive stability, played last season in Bundesliga for Eintracht. A lot of great players all playing in strong leagues. As I said, a luxury and a headache.

The weakest point in this team is in form striker. Seferovic got only 4 goals in 20 games for Benfica. Josip Drmic is more like natural scorer but were too busy sitting on the bench in last season for Borussia Monchengladbach also. Gavranovic is playing and scoring, but in Croatian league and this is not a striker on who you can look up against Brazil or Serbia I afraid.


#Wonderkids ?@borussia_en's midfield powerhouse, Denis Zakaria ? pic.twitter.com/ClUP3C8GLL

— Bundesliga English (@Bundesliga_EN) June 9, 2018


Preliminary squad overview for FIFA World cup 2018


Experience, leadership, strong goalkeepers and defence. Depth in midfield with some strong quality and leaders like Xhaka and Shaqiri in their best years. Zakaria and Embolo as possible rising star's and there's already enough to compete for 2nd place. If they would have in form striker also, I would rate their chances equal as Serbia, but at the moment I'm tending a little bit more towards Serbia.

Defence - 3 Bundesliga goalkeepers, 2 of them main team players. Two great fullbacks on world class level and inform. Only central defence is a question mark compared with quality in other positions. On paper equal options compared with Serbia defence with a small edge due to the goalkeeper.

Midfield - Once again, great names on paper. Premier League, Bundesliga and Serie A starters. The only worry for me is the age of Behrami and Dzemaili, due to 3 intensive games in a short period of time. Would like to see Zakaria to prove himself on the big stage and he definitely get's his chance.

Attack - A lot of question marks and definitely weaker position compared with Brazil and Serbia in the group stage. They really need a world class striker or at least someone in form and carrying a team in the strong league and this team could be at least round of 16 material.


---
También te puede interesar
Categorías
Entradas populares
Autor