FIFA World Cup 2018 Group H.

Colombia



Colombia plays in their 6th World Cup final tournament. Their best final position is quarterfinal, happened in 2014 in Brazil. A very attacking team in 2014, playing some nice looking, fast and joyful football. They scored an average of 3 goals per game in the group phase and were a surprise team during the tournament with their convincing displays in the group phase. Also, James Rodriguez and Juan Cuadrado raised their assets during the tournament, playing in Monaco and Fiorentina. They earned places in Real Madrid and Chelsea shortly.
In the round of 16 they beat Uruguay 2-0, two goals from James and dream continued. Brazil, the host nation, stopped them in semifinals with a 2-1 score. Once again, James scored and a new star was born.
Qualification tournament was extremely hard and close on South America for FIFA World Cup 2018. 5 teams finished in 4 points and last round game decided a lot. Colombia played out a draw with Peru and got automatic qualification while Peru went to playoffs. Already during the qualifications, we could see that despite of the attacking talent, Colombia finds it harder to score goals compared with a team 4 years ago. 21 goals in 18 games were worse than Chile and Ecuador who didn't manage to even qualify. James with 6 goals was the top scorer. In friendlies, the same pattern continued. 4 goals against China were suspected, 3 against France were definitely a good result. Last two friendlies against Australia and Egpyt finished as scoreless draws tough.
Colombia starts the FIFA World Cup 2018 tournament in one the most balanced group with Poland, Japan and Senegal. They are 2nd favourites after Poland to qualify. If they find goals hard to come, everything can happen in this group. I wouldn't be too much surprised if Japan and Senegal take the tallest straws in this group.
First game for Colombia starts on June 19 against Japan. The second game is against Poland on June 24 and last game is against Senegal on June 28 in the FIFA World Cup 2018.



Tactics and manager


Jose Nestor Pekerman Krimen has been in charge for Colombians since 2012. One of the longest-serving coaches in FIFA World Cup 2018. Definitely, have had enough time to implement his ideas and tactics inside the team. Pekerman was also the mastermind behind their success in 2014 tournament and were trusted as the coach for another tournament.
Pekerman started as youth teams coach for local Argentina clubs and then Colo-Colo youth team. From 1994 to 2001 he coached Argentina youth teams and won three World Cups with them in 6 years. A great fact to brag in front of your friends when watching Colombia games. Pekerman named his dogs as Qatar, Argentina and Malaysia. Countries where he won the trophies with Argentina youth teams.
After the successful era, he was handed over the Argentina main team from 2004 to 2006. He resigned after the 2006 World Cup quarterfinal exit, took a year off and coached 2 different teams in Mexico before starting with Colombia.
Pekerman uses 4-2-3-1 and 4-3-2-1 formations. There's quite a big turnover in defences, but tactics are a lot the same as 4 years ago. They play a high pressing, fast football and James as the main ball handler. Defence and midfield are younger, more dynamic, but still lacks attacking talent expect from midfield and relies on the attack on some old horses.
James has a lot of freedom to roam back and start the counters from deep, but his primary position is behind the striker.
Pekerman is also well known, and for some, hated, mixing a lot in the lineup and with tactics.


Squad information


They could put out a lineup consisting of only players from top European leagues and teams. On paper looks good, but not all of these players are main team players and
there are quite a lot of new players in the international team. Only 2 defenders have more than 14 games for the national team. 4 midfielders with more than 16 games and 2 of them are 33 or older. The main goalkeeper has been a bench player for Arsenal for last 4 seasons, David Ospina. Also, the biggest issue, scoring goals. If opponents manage to cut out James and Falcao, 21 and 29 goals for Colombia, they don't have a lot of other proven options in FIFA World Cup 2018.

David Ospina in certain number 1 between the sticks. 4 seasons in English Premier League for Arsenal, but sitting on the bench after joining them from France, Nice. Jose Cuadrado is the only main team goalkeeper out of 3 but plays in local Colombia league. Camilo Vargas is also rotation goalkeeper and plays in the local league, so despite not being number 1 in England, there's not much competition for Ospina.
Davinson Sanchez is new generation raising star for Colombia. Central defender and moved from Ajax to Tottenham last season. Already in his first season make a good impression and established himself as a starter. 31 games in the strongest league in the world playing against best striker is a strong as hell statement. His partner will be probably Oscar Murillo from Pachuca, Mexico. Main team defender there and has played previously in local Colombia league. 30 years old, only 13 games for the national team and no European experience can be a worrying sign there. Cristian Zapata has the most experience, playing in AC Milan, but haven't been a starter in his last 5 seasons.
Santiago Arias and Johan Mojica should be the starting fullbacks.
Arias has been playing in the Netherlands, for PSV, for the last 5 seasons as the main defender as definitely a solid option for them. Mojica got his first season in Spanish Premier Liga for Girona, 30 starts. Also, a very good option compared with other teams in the group.
23 years old Yerry Mina was transferred to Barcelona from Palmeiras before last season and is a strong candidate with Sanchez to be the main pair in the defence for years to come. Not a main team player in Barcelona yet and got only 5 games last season, but one for the future.

Midfield duo in the centre of the park should be veteran Carlos Sanchez and Jefferson Lerma. Sanchez is 32 and was a regular player in Italy Serie A last season for Fiorentina. Last season he played in Spain, for Espanyol, for 14 games after the winter break. So should be still a decent player and good mentor for Lerma. Lerma played last season in Spain also, for Levante. Very physical player and strong player. Both are good in their position, but no goal threats.
Goal threats in this team from midfield are heroes in Colombia, James Rodriguez and Juan Cuadrado. James played a superb season in Monaco, before joining the Real Madrid. 2 first seasons he were once again superb, but then the starting lineups appearances were vanishing more and more and finally, he moved to Germany, Bayern Munich on loan. 23 games and 7 goals, but once again, were injured for the most part of the season and also for FIFA World Cup 2018, he is not 100% fit.
Cuadrado is running down the flanks in Italy for the last 2 seasons, he joined Juventus from Chelsea. 6 goals in last 2 seasons, but a silky and fast player, who can create a lot of room and send some accurate balls to the box.
33 years old Aguilar has played in Spain, Italy and France, but this was in his prime. Last 3 seasons playing in Colombia local league and rather as a mentor in the team.
2 Argentina league players in the squad in midfield are Juan Quintero and Wilmar Barrios. Both are definitely in the rotation and will get their chance, especially with the question marks on Rodriguez health and fitness. Quintero had 13 games and 1 goal for River, but 13 goals in Colombia league a season before. Probable sub for James.
Barrios is a central midfielder and defensive minded player fighting for the spot instead of Lerma and Sanchez.
Uribe is more technical and no goal shy in the Mexico league. 30 games and 11 goals in last season, but most of his career has played in Colombia league.

Radamel Falcao was one of the hottest names in 2011-2013 seasons in Athletico Madrid. 2 seasons with over 24 goals in Spain and moved to Monaco, then Manu and Chelsea and now finding his touch yet again in Monaco. 21 and 18 goals in last seasons for Monaco in France and he is once again red hot striker. 29 goals for the national team and one of the biggest threat for the team.
31 years old Carlos Bacca is also a more known name in the team, has played in Spain and Italy in his last 6 seasons. 35 games and 15 goals in his last season in Spanish top flight for Villarreal is a sign of quality for sure. Luis Muriel, in his 7 seasons in Italy had some more and some less successful seasons. Last season in Spain, for Sevilla, he had 7 goals in 29 games. More than Benzema, Paco Alcacer, Fernando Torres etc.
Jose Izquierdo had a breakthrough season in English Premier League. Moved there from Belgium league and got off with a flying start for Brighton with 32 games and 5 goals. Fast, skilled and technical and definitely looking to impress.
Right-footed Miguel Borja plays in Brazil and has had 7 goals in 12 games in the Paulista with Palmeiras. In good shape and form and adds some pure strength to the attack.
Fine finish from Falcao ?

Even Mbappe was impressed pic.twitter.com/UosfMkSM1x

— Goal (@goal) April 7, 2018


Preliminary squad overview for FIFA World cup 2018

In general a decent squad for the Colombians with a proven coach. A strong world-class player with 5-6 players playing in strong leagues and top teams and actually important players there. With these ingredients, they should for sure fight for the playoff spot. With a bit of luck, can make it to the quarterfinals. This means that teams core players need to give 100%. Unfortunately, Ospina's form and James fitness and sharpness are questions marks. Also, the whole defensive line is mixed up and there can be some miscommunication.

Defence - Ospina is a good goalkeeper, no doubt. Only his limited amount of the first team games is a worry. Sanchez and Mina will be very good defence cornerstones for years to come, but Mina needs to find some regular football at first. At least as a good defence on paper than any other team in their group, so no excuses there.

Midfield - Rodriguez and Cuadrado need to be at their best if they want to pull the team to playoffs. Poland, Senegal and Japan will be no pushovers here. If James is not ready yet or cut out from the team, they can really struggle to create and score. Keep eyes on Izquierdo, as I think he can surprise in the FIFA World Cup 2018. Still quite unknown due to playing in Brighton, but definitely proves that the should be playing in some stronger club.

Attack - Falcao, Bacca and Muriel the goal threats and two of them had great seasons in strong leagues. Proven goal scorers and some great experience on a high level lined up for the FIFA World Cup 2018.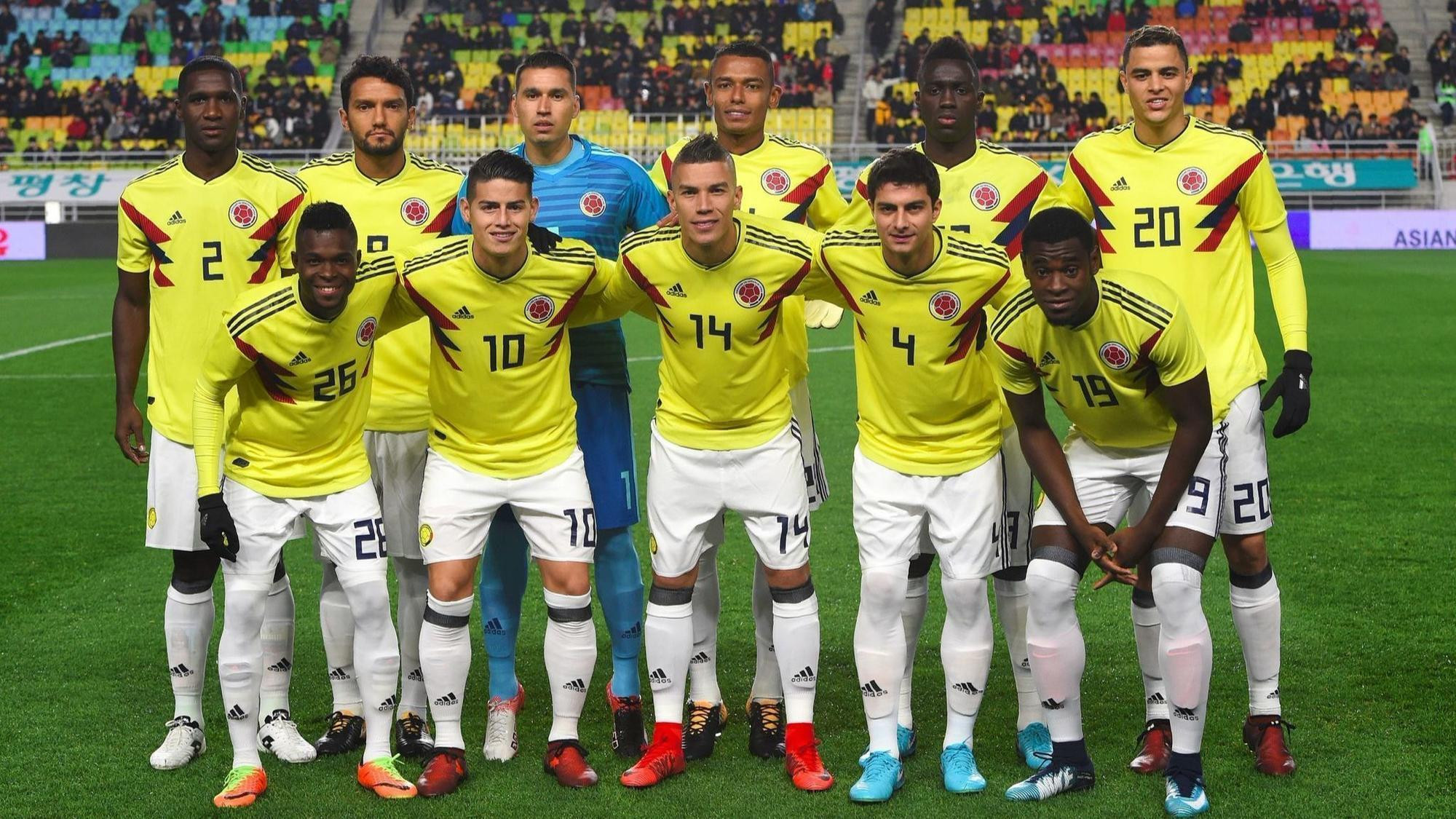 Poland


FIFA World Cup 2018 final tournament is 8th World Cup for Poland. So far their best results are 3rd places in the 70s and 80s. In European Championship, they reached to quarterfinals in 2016. In the last 5-6 years, Poland has got a strong team once again to play under the flag and they could put out a starting 11 consisting only players from top 4-5 leagues in Europe. Coach luckily is not forced to use only players from the foreign league and isn't afraid to give a chance to the players only from top leagues, but called up players who are in best form and fit into the team.
The qualifying group had 2 stronger favourites and both of them were on top of the group after the games. Poland and Denmark qualified in front of Montenegro, Romania, Armenia and Kazakhstan. 8 wins, 1 draw and only 1 loss in the hardest game in the group for them, away game against Denmark were lost 4-0. 28 goals and 14 conceded in 10 games, top scorer as expected were Robert Lewandowski with a staggering 16 goals. The 2nd best scorer was Kamil Grosicki with only 3 goals and this can be an issue for them in the FIFA World Cup 2018. Poland had 3 players in Borussia Dortmund at the same time, when they were at the peak of their career and Dortmund dominated the Bundesliga.
FIFA World Cup 2018 will be the last chance for the golden generation players like Robert Lewandowski, Lukasz Piszczek, Jakub Blaszczykowski and Lukasz Fabianski to write their names forever into Poland football history.
Poland will play their first game against Senegal on June 19. The second game is played against Colombia on June 24 and last game is played against Japan on June 28.



Tactics and manager


Adam Nawalka is the coach for them, former national team midfielder. He was the assistant manager from 2007 to 2008 when Leo Beenhakker was the coach and replaced Waldemar Fornalik as the coach. Nawalka coached some Polish local league clubs before the national team, like Wisla Krakow, GKS Katowice, Zaglebie Lublin and Gornik Zabrze.
Nawalka is described as precise, hardworking perfectionist. His start as the coach for the main team was a bumpy ride and he got slated by the local media a lot. Poland got better and better with every game and gained a lot of confidence on the road. He started in 2013 and shook a team up a lot. As I said earlier, he doesn't afraid to use local league players instead of those playing in foreign leagues. Hats off, as this way he can introduce some local talent on the big arena and a lot of these players are now playing in top leagues, where they belong.
This has made the squad much stronger, better and more intelligent in order to play nice attacking minded football.
Robert Lewandowski was a known player when Nawalka took the team over but didn't deliver in the national team. It's considered as a Nawalkas favour to make Lewa the leader for this team. Team interest above the personal at first, form and willingness before playing in the foreign league and Polish team started to play better and better and everyone knew that they will have a chance when performing well. Adam transformed the team from defending, counter-attacking team to play modern attacking football with a preferred formation of 4-2-3-1 or even 3-4-3. Poland is dangerous also from dead ball situations, with tall and always a goal threat Robert Lewandowski, defenders Kamil Glik and Michal Pazdan.



Squad information


It's the best squad Poland have had in last 15 years or so. Hopes are high, leaders in every line, Lewandowski leading the team mixed with some high-level football experienced players and local league youth. Some major concerns with key players injuries tough. The best centre back Kamil Glik will probably miss the first two games. Midfielder Jakub Blaszczykowski and striker Arkadius Milik are also coming from injury-hit seasons and Jakub had only 9 games last season. Milik, after moving from Ajax to Napoli 2 seasons ago, has had only 35 games and 10 goals in Italy. In Ajax, he had 31 games and 21 goals in the Netherlands. There are 4 interesting younger players raising their game in last seasons and playing in strong top leagues in Europe. Midfielders Karol Linetty from Sampdoria and Piotr Zielinski from Napoli are already a starter in Italy Serie A. Dawid Kownacki is only 21 and already starting striker for Sampdoria, also in Italy Serie A. Defender Jan Bednarek had his first season in Southampton and should be an integral part of Poland defence in 2-3 years.

Goalkeepers options have good the Poland national team for some years now. There are 2 goalkeepers playing for several seasons already in English Premier League.
Wojciech Szczesny was number 1 for Arsenal in several seasons, followed by 2 seasons in AS Roma and in last season were playing Juventus.
Lukasz Fabianski was also in Arsenal for 6 seasons, but never a number 1 there. Last 4 seasons as the main goalkeeper in Swansea and sure in a good shape and match fitness by now.
In central defence, Kamil Glik and Michal Pazdan should be the favourites and starters. Monacos Glik is highly experienced, tall and strong lieutenant in the hart of defence. Unfortunately with a small knock and quite sure he will miss first two games. Michal Pazdan from local league, Legia, has been playing in Poland for the whole of his career and they can be very trustworthy when both are healthy. Thiago Cionek is a probable starter instead of injured Glik. Played last season for Spal, in Italy. Has been playing in Italy Serie A and B clubs for several seasons and definitely a good choice at the back for them.
Starting fullbacks should be Maciej Rybus from Lokomotiv Moscow and Lukasz Piszczek from Borussia Dortmund. Rybus has been playing most of his pro career in Russia and Poland. Lukasz has been in Bundesliga for his last 8 seasons. With great speed, long shot and ability to cross the accurate balls in the box, he has been a force in the team. Unfortunately for him and Poland, on the wrong side of 32 and not getting any faster.
Bednarek had only 6 games in his debut season in Premier League and I afraid that he will not be a big factor during the FIFA World Cup 2018. Bartosz Bereszynski is 25 years old fullback from Sampdoria and can have some responsibilities. His second season in Italy Serie A and were a starter in last season already.

Midfield pair in a 4-2-3-1 formation is definitely Piotr Zielinski from Napoli and Grzegorz Krychowiak from West Bromwich. Piotr is only 24 and had already his 2nd season playing in Napoli as the main team player. He came to Napoli from Empoli and thus has been 4 years as the main team player in strong Italy Serie A. 4-5 goals per seasons, but his main responsibility isn't scoring goals, especially in Napoli. Calm midfielder who can defend and support the attack when needed. Krychowiak had his first season in Premier League and got 28 games. Very defence oriented and the main target is to stop the opponents play and support the defence. Unfortunately dropped to bench at the end of the season and form with match fitness is a question mark.
Blaszczykowski and Grosicki are the wingers in the starting lineup, with striker Milik between them. Blaszczykowski made his name in Dortmund with 2 other Poland players at the same time. In last 2 seasons, he is playing for Wolfsburg and has lost some of his speed due to age. Still very technical and experienced and fits well with Lewandowski. Big worry on his form and match fitness as only 9 games in last season due to injury. Grosicki had a great season for Hull in English Championship with 9 goals in 37 games.
Karol Linetty is only 23, but already in his second season in Italy Serie A. Future midfielder for Poland and hope he gets his chance during the FIFA World Cup 2018 to impress.
A cool head and very composed on the ball, need to work on his strength.
Rafal Kurzawa and Slawomir Peszko are both playing on local league. Main team players in the league, but not playing on a high level and don't think that they can have a chance to play in the FIFA World Cup 2018 unless some injury or red card.

2 unlikely things: Argentina game broadcast without showing Maradona scratching his nose in the VIP box and Poland to score a goal without Lewandowski taking part in it. Lewa is the absolute world class player in the team with his 55 goals for Poland. 3 straight seasons in Bayern Munich with 29 or more scored goals. Every team playing against Poland have to think how to slow down and cut out him. Well, good luck with that. Milik is playing under him, between the wingers. Had superb season in Ajax with 21 goals before joining Napoli team in Italy Serie A. Bench player there, but playing in strong league and Champions League is making him only better. Poland needs him as much as Lewa, as there's no good option on this position. They can try 4-4-2 and Milik on his natural position when there's a need.
Who I want to see during the FIFA World Cup 2018 is Dawid Kownacki. 21 years old only and already 22 games and 5 goals for Sampdoria in Serie A. As tall as Lewa and with a similar skillset, the only difference is that his skills are all 5-10 points lower in FIFA on Play Station. Give him some time and good mentor (Lewa himself) and this guy can be as good as him rather sooner than later.
Lukasz Teodorczyk knows how to score goals, no doubt about that. 22 and 15 goals in Belgium, Anderlecht, in his last 2 seasons. Also with great strength and height and powerful right foot.
Arkadiusz Milik - Galatasaray https://t.co/VJzrvHWPyC

— Kartal Bakışı ? (@KartalPencesi_1) June 20, 2018




Preliminary squad overview for FIFA World cup 2018

Overall a good squad for the group H, compared with other teams and not a surprise that they are small favourites to win the group. Also a good mix of experience and youth in the team when thinking about the future. Good goalkeeper options and also strong strikers in the team. What they lack is the proper natural playmaker. Also, the defence has some issues with Kamil Glik as the leader injured and will miss first games. Piszczek also struggles with form and have no legs I afraid for all the three group games. Bednarek and Bereszynski are new faces in the team with only 4 and 9 games for the national team. They have to be ready and play their best with injuries for core players, but only time will tell if they are already good to go to the FIFA World Cup 2018.

Defence - 2 Premier League level goalkeepers, something that not many teams in the tournament can have and it's a headache any coach would like to have. Defence in overall is this team weakest link. Even with Kamil Glik in the lineup, there are only 2 more players playing in strong leagues as main team players. Match fitness and injuries are the keywords for Poland defence and some young players have to raise their game a lot if they want to succeed in FIFA World Cup 2018.

Midfield - 4 players in top leagues playing as main team players is a good sign for them. This means though that there's not much room to change the game and surprise opponents. 2 players in Poland and 1 player in Bulgarian league isn't something to brag in playoffs and they are really expected to struggle against Belgium and England in the first round of playoffs if they can make it this far. Senegal, Japan and Colombia are definitely no pushovers and at the end of the day, Poland needs some magic from their 2 main players, Lewa and Milik.

Attack -Milik playing a little out from his natural position due to Poland national team missing a natural strong level playmaker. When trailing in the game, they can probably switch to 4-4-2 and use Milik and Lewa on their own positions, but midfield duo isn't very creative and wings are not on the level with strikers also. They can try to mix things up and use Milik as a playmaker with youngster Kownacki upfront with goal machine Lewa.


Japan


The Samurai blues is one of the most successful national football in Asia. FIFA World Cup 2018 is 6th consecutive World Cup final tournament appearance for Japan and twice they have reached to playoffs. Most recent round of the 16 appearances was in 2010. Japan was second in the group phase after the Netherlands and in front of Denmark and Cameroon.
Very similar situation compared with current World Cup with one of the evenest group. In the first playoff round, they lost against Paraguay after a scoreless draw with penalties. Although 8 years ago, there are still some players wearing the blue and white like Honda, Okazaki, Hasebe etc. Like in any other Asian continent team, also Japan has a lot of players from the local league, but there's also a lot of quality players playing mainly in German Bundesliga, some in Spanish La Liga and English Premier League.
First qualification group phase was easy for them, as always. 7 wins and 1 draw with a goal difference of 27-0. Opponents were Syria, Singapore, Afghanistan and Cambodia. 2nd round was much tougher and although finishing as first once again, three teams were just inside of 1 point. After Japan, Saudi Arabia was second and Australia 3rd.
Japan isn't the main favourite to advance from the group in FIFA World Cup 2018, but they are in the same position on every tournament and still has managed to upset the odds and they are looking to do it also this summer.
First game for them is on June 19 against Colombia. The second game is against Senegal on June 24 and final game is against Poland on June 28. They are definitely capable of winning all the teams in this group with this squad and can finish this group as a winner, or as the last place.



Tactics and manager


Former national team midfielder, Akira Nishino, is the coach for the samurais. There were 3 foreign coaches before Nishino during the 8 years and he took the team over only in 2018 season. Nishino started coaching in 1991 from Japan youth teams, U20 and U23 teams. On 1998 he took over local league club Kashiwa Reysol, followed by Gamba Osaka, Vissel Kobe and Nagoya. So only local clubs and on the international level, youth teams. No experience in foreign leagues, but should know all the local league players very well. AFC coach of the year in 2008 has had only a few months to work with the team and 2 friendlies, which they both lost.
Nishino's tactics for the FIFA World Cup 2018 are clearly not set yet. So short period of time before the big stage to prepare the team and he has managed very different teams in terms of quality. Japan team isn't physically gifted, I mean the hight and strength, but they can run and move the ball fast. Luckily their coach has also noticed it: "I've been telling (Takashi) Inui and (Ryota) Oshima they need to put on five kilograms and grow five centimetres, but that plan has failed and we just have to figure out something else." He has mentioned also that due to short preparation time, Japan is more likely going to play the tactics which have brought success to them earlier. So expect a gameplan including speed, agility, possession play and short passes, a great teamwork mixed with some individual skill from Honda and Kagawa. In the friendlies, it was evident that Japan played better when they pushed themselves and pressed opponents much higher on the field. When they got the ball, they tried to move it as quickly as possible to the edge of the box. The 4-2-3-1 formation is the most likely for them. With this formation, they can fit the foreign league players on the team with the highest efficiency. Using their most natural positions in the club level.




Squad information


Eiji Kawashima, a 35 years old goalkeeper from Metz, French top league, is the number 1 goalkeeper. Before the Metz, he played some seasons in Belgium and is very composed and with a good height. Other 2 options are playing in local Japanese league and I'm quite sure that they don't push him on the bench.
Central defenders in case of 4 man defence should be Gen Shoji from Kashima Antlers and Maya Yoshida from Southampton. Kashima is local league club and to be honest, the defence seems like the weakest link in the team when checking the clubs where they are playing in. Yoshida has been in Premier League for 6 seasons already and his player with great quality. More than 20 games per season in the strongest league in the world, playing against top talent is a great sign. 84 games for the national team and with great experience and a cool head.
Also, fullbacks are playing in strong leagues and quality wise shouldn't be weaker than the ones playing in their opponent's teams in the FIFA World Cup 2018.
Yuto Nagatomo doesn't need any introduction for Italy Serie A fans. 6 seasons in Inter Milan as main team player running down the flanks for full 90 minutes like a rabbit. Moved to Galatasaray during the winter transfer window and of course, main team player in Turkey.
Hiroki Sakai has been the main team player in German Bundesliga and French League 1 teams for the last 5 seasons. Last 2 seasons in Marseilles team and guided the team into Europa League final. Gotoku Sakai has been also already 7 seasons in German Bundesliga. Last 3 seasons he has been playing in Hamburger team as the main defender.
Three other defenders in the list are playing in the local league and highly doubtful that they can make an impact for Japan during the FIFA World Cup 2018. Just the level between the foreign leagues and the local league should be too big, especially when most of the players are playing German Bundesliga, not in some average European leagues.

Central midfielders positions will belong to ironman Makoto Hasebe from Eintracht and Gaku Shibasaki from Getafe. Once again the great presence of high calibre league players. Hasebe has been the regular main team player in German Bundesliga for the last 7 seasons and is also the captain for the Japan team. 34 years old and not the fastest player on the field. He has a great experience reading the opponents play and stealing the balls. Shibasaki had his debut season in the Spanish league and got 22 games with 1 goal for Getafe. Only 5 points separated them from the European league spot.
Winger Genki Haraguchi was also regular in Bundesliga for 3 seasons before being moved to Bundesliga 2 team, Fortuna. Hasn't been a big goal threat, but has fast legs, much needed on the wings playing against physically strong midfield. Takashi Inui can be a potential dark horse for the Japan team. 4 seasons in German Bundesliga and last 3 seasons in Spain, Eibar. 34 games and 6 goals in last season and great final position for the small club in Spain, finished the season on 9th place and Inui was a constant threat from the midfield.
Shinji Kagawa is probably the most famous name in the team. Brought himself on the big stage and on the covers of football magazines while playing for Borussia Dortmund in 2010 to 2012 seasons. 21 goals in 2 seasons, is the constant threat on the midfield. He was bought by Manchester United and couldn't settle in during the 3 seasons in English Premier League. He went back to Borussia 3 seasons ago and started building himself up once again. No the player he was once, but still over 20 games and 4-5 goals per season in a much stronger Borussia team they were back then.
Keisuke Honda was red hot in Russia, CSKA Moscow and then 3 seasons in Italy Serie A, for AC Milan. Technically gifted, a good eye for the goal and key pass and 37 goals for Japan national team to prove it. 32 years old and obviously has lost some of his speed. Moved to Mexico league Pachuca last season and scored 10 goals in 29 games. Once a key feature in the team will be a goal threat from the bench in FIFA World Cup 2018.

A lone striker position will probably belong to Yuya Osako from Cologne, German Bundesliga. A regular striker there for the last 4 seasons and 4 goals last season. Not as lethal as Yoshinori Muto for Mainz, you guessed it, from German Bundesliga. Muto had 29 games and 8 goals last season, but Osako due to his higher work rate should be a better fit for the national team. 32 years old Shinji Okazaki from Leicester City should be the one to come from the bench against more tired legs at the end of the games. 27 games and 6 goals in English Premier League last season and were a double-figure scorer in the German Bundesliga before changing the team. Okazaki is also the top scorer for the national team in current Japan team with 50 goals for the samurais and is looking forward to FIFA World Cup 2018.

エイバルの魔術師 乾貴士 超プレー集 17-18 Takashi INUI Best Skills. https://t.co/hh4uFoGPdF @YouTubeさんから

— スケゴー (@sukego_fut) June 21, 2018



Preliminary squad overview for FIFA World cup 2018
A well-balanced team, with high work rate and great unity in the team. What else should you expect from Japan, to be honest? There's some weakness in the defence, but midfield and attack have strong players in top European leagues playing as main team players. This squad needs some young blood tough and their main strength, speed and agility, can suffer a lot rather sooner than later. Changing the coach just a few months before the FIFA World Cup 2018 can backfire, but the team's core has been there for a long time and we should expect to see similar game and tactics as 4 years ago. Mainly German Bundesliga team players can carry this team out of the group, no doubt, but we need to see the old good Kagawa and some super sub-displays from Honda and Okazaki.


Defence - Aging goalkeeper from European league mixed with 4 players from the foreign league is a good starting lineup material. Depth in defence is weak and if someone has to miss a game due to injury or red card, there are no good enough replacements. I'm sure that they will concede in at least 2 group games, but they can also score against any team in their group.

Midfield - Strong options in midfield with 4 players in Bundesliga as main team players. Unfortunately, only 1 player in the top team in the league and none of them can be considered as a world-class player at the moment. Spanish league wingers are both in great shape and had breakthrough seasons in a strong league. Honda and Kagawa as main goal threats and Honda most probably starting from the bench.

Attack - 2 players as main team attackers in German Bundesliga. Okazaki still playing good football in English Premier League. 3 very even and dangerous options with good discipline and eye for the goal. Yes, they are not exactly Lewa, Falcao nor Mane, but Japan can play to their strengths and plays better as a team anyway.



Senegal


Senegal has a great record so far in the World Cup final tournaments. Every time they have played there, they have reached to at least quarterfinals! It has happened..once..in 2002. So the FIFA World Cup 2018 is their second time actually playing in the final tournament. They were total outsiders in their consisting teams like France, Denmark and Uruguay. They were 2nd before Denmark and edged France with players like Zidane, Barthez, Thuram, Vieira, Trezeguet, Cisse etc. Their current manager, Aliou Cisse, was the captain of this team and seems like he knows how to upset the odds big way! In Round of the 16, they beat Sweden with the golden goal and dropped in quarterfinals against Turkey, with a golden goal.
In the second round of qualification, they beat Madagascar with a 5-2 score in two games. In third round group phase, they managed to collect 5 wins and 2 draws with goal difference 10-3.
Very mixed results in recent friendlies. 2 draws against Uzbekistan and Bosnia followed by a scoreless draw against Luxembourg. A 2-1 loss against Croatia who used their best squad was a very good result. Also, 2-0 win against South Korea in June were encouraging result and definitely strong place from where to build their FIFA World Cup 2018 success.
Poland, Japan and Colombia are the other teams in the group H and as I said before, every team from this group has a great chance to reach the playoffs in FIFA World Cup 2018.

Tactics and manager


Lions of Teranga are coached by a former midfielder, Aliou Cisse. He was the captain for Senegal national team when they played in their first World Cup final tournament and upset the odds a lot. Senegal has tested previous players as coach before, when Amara Traore the former striker, coached the team for 3 years.
Cisse had a good career as a professional football player, although with some controversies. He played mainly in France and England top leagues. As a coach, he started in Senegal youth teams before taking over the main team.
Senegal has tested several different formations during the friendlies and qualification games, but the most efficient seems to be 4-3-3 and 4-4-2 so far. They caused a ton of problems to Croatia playing in 4-4-2. Contrary to popular belief, that African teams rely heavily only on speed, strength and power, Senegal has been playing a smart midfield game. Just look at the stats in Croatia game. 0 corners, 6 offsides and the same amount of shots than Croatia. Yes, there is a lot of pace, power and strength, but this African team is much more than that and this can be the key for them to succeed in FIFA World Cup 2018. Lions of Teranga have shown a lot of maturities, creativity and smart midfield game already under Cisse. The former captain has managed to create also a great team spirit and unity. There's some really talented players in the team, 3-4 world class level players for me to be honest. It's always hard to get these teams to play as a team and be a respected coach, especially when there have been disciplinary issues in the team before.
Of course, their main tactics in the FIFA World Cup 2018 will rely on their main..well, strengths. What I have seen so far is that they will play with high pressing. Mane and Sarr, as we all know, can run a lot and full 90 minutes. Whenever opponents defenders start to build the attack, wingers and strikers will press them a lot and cut out the midfield passing option. The purpose seems to be forcing them to give a long ball. There are 2 central defenders standing on 1.95, supported by defensive midfielders who are also great taking these balls down quickly and a small chance only for the opponent's strikers to win these balls. In attack, they can search the holes with short and quick possession play or release fast wingers on long balls.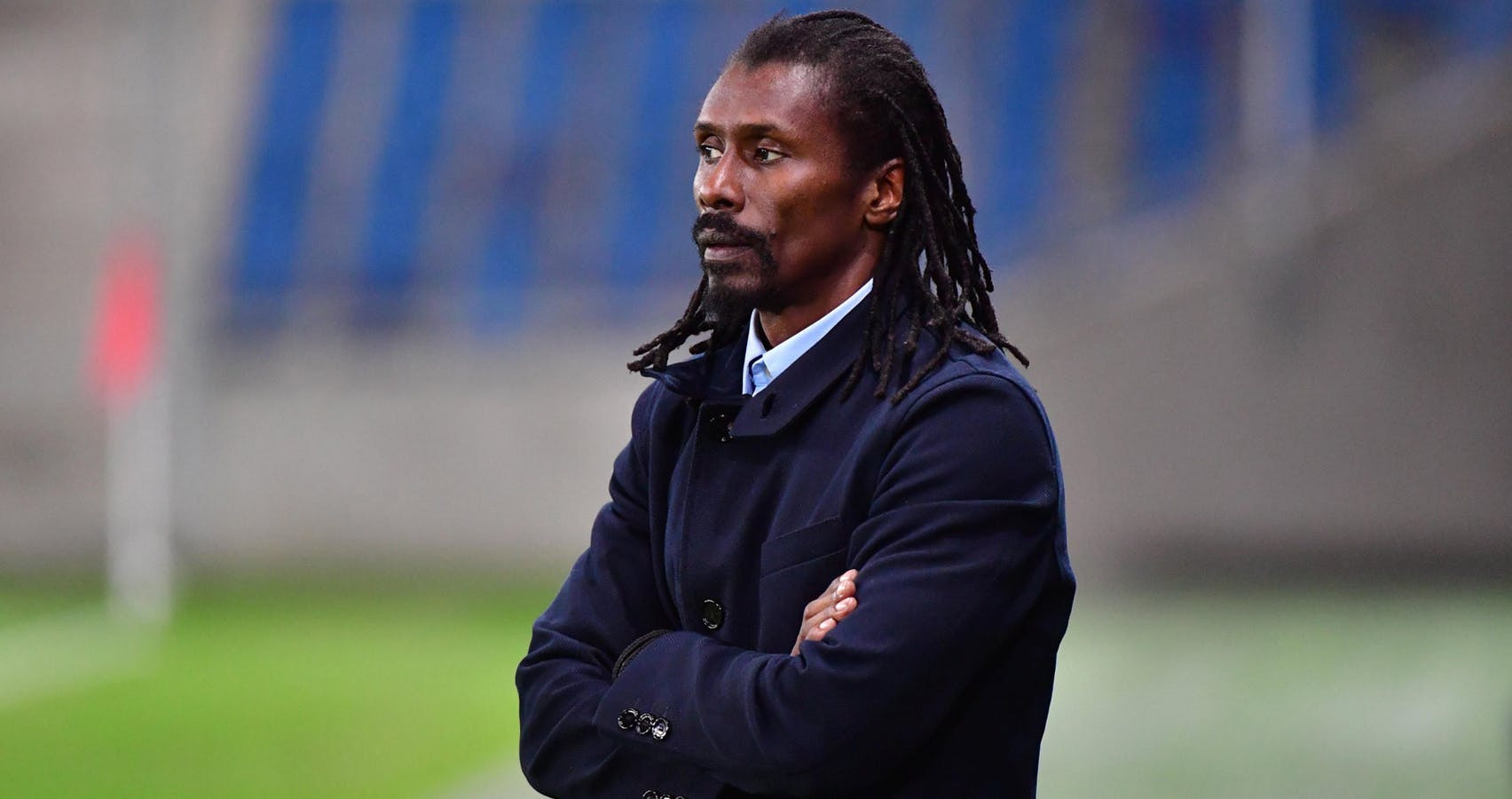 Squad information
This squad has a lot of quality in every line except goalkeeper. There are strong players from Italy Serie A, French League 1 and English Premier League mainly. They can count on world-class player on every line except the one between the sticks. Once again, on paper, this team could upset the odds and win this group and reach even to quarterfinals with a bit of luck. The only problem for them can be that they don't deliver on the big stage due to lack of experience in World Cups. The squad is strong, coach has made them play like a proper team and they can switch the tactics quickly, playing with different formations and switch from defence to offence quickly.

The main goalkeeper should be Khadim N'Diaye from Guinea league. Alfred Gomis were main team goalkeeper in SPAL, Italy Serie A. For some reason, Cisse trusts the older goalkeeper. Abdoulaye Diallo plays for Rennes in France, but isn't the first goalkeeper in the team and probably lacks match fitness. Goalkeeping position should be the weakest link for the team and this can be crucial.
In central defence, they rely on Salif Sane and Kalidou Koulibaly. Both are 1.95 tall and strong, with fast legs and especially Koulibaly, good with the ball on his feet. Sane has been playing for Hannover in Germany and was a regular last season in Bundesliga with 32 games and 4 goals. Koulibaly has been a regular defender in Napoli for 5 seasons already and 5 goals in 35 games last seasons. Both are very good defenders and as you can see from stats, dangerous in the box and good targets on corners. I highly rate Koulibaly as one of the most underrated defenders in his position.
Fullbacks should be Youssouf Sabaly from Bourdeaux and Moussa Wague from Eupen, Belgium. Sabaly is 25 years old and has been a regular fullback in France for 5 seasons now. League well known for high tempo and don't expect anything less from Sabaly. With the good engine, he can frustrate a lot on the wings with his tireless running and pressing. Wague is only 19 years old and will play in some higher league for the upcoming season.
Lamine Gassama has been also French league regular for many seasons, but last 2 seasons have been in Turkey, playing for Alanyaspor as a regular. Adama Mbengue played last season as a rotation player in France, for Caen. Gassama and Mbengue shouldn't be considered as starters in this team and there's still a lot they could improve in the defence. For example, Pape Souare and Armand Traore are not on the team due to various reasons. Both with great experience in England and France.

Support on defence and harassing the opponent's build-up play will be the job for 4 English Premier League players. Can't complain about the options, as they are playing day in day out against top class attacks. Alfred N'Diaye played last season for Wolverhampton and actually in England Championship. So why Premier League level? They won the league and I'm sure they will stay there with the current squad. Also, he has played for 2 Premier League clubs before, also in Spanish La Liga for Villarreal and Real Betis. A bulldog on midfield and the great season behind him, tall and very physical. He is supported by a smaller partner, Idrissa Gueye from Everton. Smaller by the body, but not from skills or heart. Easy to compare him with Lassana Diarra when in his prime. 2 last season playing as a regular in English Premier League strong mid-table team and a nightmare to get past with the ball without losing it.
Cheikhou Kouyate is another 1.89 pure muscle car on the midfield, played last 4 seasons for West Ham in English Premier League. This defensive three is already a hard task for any team in this group and they have also Papa N'Diaye from Stoke City with one of his best seasons under his belt.
Just in case there's too little height on the midfield, Serigne Mbodji from Anderlecht and Cheikh N'Doye from Birmingham are waiting on the bench. Both around 1.94 and waiting for these forced long balls in the midfield or defence.

In strikers and wingers position there are some very familiar names, including some top talent and world-class player. Sadio Mane from Liverpool have had 4 straight seasons in English Premier League with more than 10 goals, added 7 assists in last season and guided Liverpool to Champions League final. A winger quite literally every team would like to have. On the other wing, they will Ismaila Sarr. Prodigy and quite possible next big thing from Senegal. 2 seasons in France as main team player despite being only 20 years old. 5 goals in both seasons, but what you would expect from 20 years old? Both wingers are extremely fast and gifted with talent and skill also, not just raw physicality. Probable starter on the wings can be also Keita Balde from Monaco. 23 years old and were 4 seasons a starter for Lazio in Italy Serie A. Moved to Monaco, France, just last year and banged in 8 goals in 23 games. Slight injury worry cut his season short and thus may be a bench player in the FIFA World Cup 2018.
Surrounded by the top talent on the wings, there's a slight lack of so high quality on striker position.
M'Baye Niang from AC Milan is a probable starter. He was 18 years old when he got his first games in Italy Serie A, were loaned to Genoa and Watford to gain some much-needed experience, but last season back in Milan and got 4 goals in 26 games. Still only 23 years old and definitely a good player, but not world class yet.
Mame Diouf had 35 games and 6 goals for Stoke City in English Premier League last season. 3 seasons ago he was a double-figure goal threat. Diafra Sakho is another fading striker with 13 games in France last season. Moussa Sow is better known as a star in France for Lille team in 2011 season with 25 goals! Last seasons playing in Turkey and Saudi Arabia leagues and scored only 5 goals.
Pape Konate had his best season in France, for Amiens. Scored 13 goals in 33 games in France top flight and is probable substitution option from the bench.
Sadio Mane - Liverpool FC - Skills & Goals - 2016/17 HD https://t.co/dnDtEVwI9E

— afrosoccer (@afrofootball) June 25, 2018




Preliminary squad overview for FIFA World cup 2018
A well-balanced team with a lof of great experience mainly in English Premier League and French League One. A lot of strength and heigh in the defence and midfield to lock the opponents down. A lot of speed, skill and agility on the wings with goals and assists, and creativity. Striker and goalkeeper options are more limited, but at least there's a lot of room to experiment on the striker options with some young raw talent and more experienced fading starts with good experience on the high level. This team can make it to the playoffs in FIFA World Cup 2018 and I suggest to watch their games, as there's definitely plenty of goals, good chances and energetic displays.
Defence - Goalkeeper can be the Achilles for this team. Luckily enough there are 2 players playing now in Europe and future on this section can be brighter. Central defenders are top notch players and nothing should be blamed on them. Fullbacks are on a good level, but lack of competition and depth can be an issue when someone gets a red card or injury. No weaker defence compared with other teams in their group and also can cause a lot of problems in playoffs against much stronger teams on paper.

Midfield - Well balanced and physically strong midfield options with players playing in their prime years and in the strongest league in the world. Hardened steel against top players with great experience, no excuses here. A small lack of true creating midfielder and depends a little bit too much on the wings perhaps. They can limit the pressure on defence very well and limit the transition. A midfield to fear during the FIFA World Cup 2018.

Attack - They miss in my opinion a true pure world class level target striker. Mane, Sarr and Balde are all rather a winger type of players, although Cisse could mix things up and go with full speed option, using all 3 of them on a 4-3-3 formation. At least I would be tempted with using them all on the field at the same time when there's like 15-20 minutes to go and all defence already tiring and fighting with cramps. A lot of players will try to impress during the FIFA World Cup 2018 in order to earn more chances at a higher level.


---
También te puede interesar
Categorías
Entradas populares
Autor