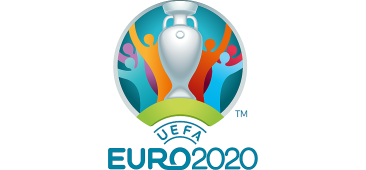 UEFA Euro 2020 [2021] Stadiums
**Updated 19th April 2021**
The first European title was won by the Soviet Union, who defeated Yugoslavia 2-1 at Paris Saint-Germain's

Parc de Princes

in 1960 in front of a paltry 18,000 people.
Euro 2020 [2021] represents the 16th incarnation of the tournament played in 13 different countries and won by 10 other nations.
The Euro 2016 finals were again be held in France for a record third time.
The 2021 finals are the first to be held with no fixed host, with matches played across the continent.
In this article, you will find our Euro 2020 stadium guides where the matches of Euro 2020 will be played during the pan-European tournament.
In 2024 the Euros will revert back to one country, Germany. For now, let's take a look at the tournament happening this summer.
In this article, you will find our Euro 2020 stadium guides where the matches of Euro 2020 will be played during the pan-European tournament.
UEFA has confirmed that 9 venues will be able to accept fans. The three remaining cities - Munich, Bilbao and Dublin - have to provide additional information on their plans to allow fans before final decisions are made whether they can host matches.
Hungary, Azerbaijan and Russia are the only nations that are planning exemptions from entry restrictions and requirements. Ticket holders travelling to these countries may be able to avoid entry bans or quarantine requirements.
Read our complete guide to Euro 2020 [2021] here.
UEFA Euro 2020 stadium facts
Teams: 24
Playing venues: 12
Matches: 51
Opening match: Stadio Olimpico, Rome
Final: Wembley Stadium, London
Largest venue: Wembley Stadium (90,000 seats) in London
Smallest venue: Parken (38,000 seats) in Copenhagen
London, United Kingdom (England)
Wembley Stadium | Capacity: 90,000 | Opened: 2007
Wembley Stadium connected is the national stadium of England and the home of English football. With 90,000 seats, it is the largest sports venue in the UK and the second-largest stadium in Europe.
The British government has said up to 10,000 spectators will be permitted inside English grounds from mid-May, and unlimited numbers from 21 June.
Matches:
3x Group D games
1x Round of 16 game
2x Semi-Finals
Final
Rome, Italy
Stadio Olimpico | Capacity: 73,000 | Opened: 1953
The Stadio Olimpico is located within the Foro Italico sports complex, north of Rome. The Italian National Olympic Committee own the stadium and is primarily used for the Azzuri.
The Italian Football Federation (FIGC) says the country's government will allow a minimum 25% capacity at the 68,000-capacity Olympic Stadium in Rome, which will host three group games and one quarter-final.
Matches:
1x Opening game Group A
2x Group A games
1x Quarter-Final
Munich, Germany
Allianz Arena | Capacity: 75,000 | Opened: 2005
The Allianz Arena replaced Munich's old Olympiastadion, opening in 2005. Allianz Arena is unique in that its facade consists of the largest membrane shell in the world.
Germany is yet to give an indication of the number of fans that could be permitted, following a rise in coronavirus case numbers in the country.
Matches:
3x Group F games
1x Quarter-Final

Baku, Azerbaijan
Baku Olympic Stadium | Capacity: 65,000 | Opened: 2015
Baku Olimpiya Stadionu (Baku Olympic Stadium), also known as Baku National Stadium, was built to provide Azerbaijan with a world-class venue suitable for hosting football and athletics events.
The stadium was built to host the 2015 European Games and become the Azerbaijan national football team's home. Previously, Azerbaijan played their games at Tofig Bakhramov Stadium.
Azerbaijan's football association (AFFA) will allow the country's Olympic Stadium in Baku, which can hold 69,000 fans, to be filled to 50% capacity for its three group games and one Quarter-Final.
Matches:
3x Group A games
1x Quarter-Final
Saint Petersburg, Russian Federation
Saint Petersburg Stadium | Capacity: 56,000 | Opened: 2017
Krestovsky Stadium is a retractable roof stadium with a retractable pitch in the western portion of Krestovsky Island in Saint Petersburg, Russia.
The stadium is the home for FC Zenit Saint Petersburg and has a 79m-high, seven-storey building with a massive dome, with the roof held by eight large masts.
Russia expects to allow fans to attend the four games it is hosting at 50% capacity, which will host a quarter-final in addition to three group games.
Matches:
3x Group B games
1x Quarter-Final
Budapest, Hungary
Puskas Ferenc Stadion | Capacity: 68,000 | Opened: 2019
The Puskás Arená is the new national station of Hungary that replaced the old Puskas Ferenc Stadion, the Hungarian national team's home since 1953.
The Puskas Arena officially opened on 15 November 2019 and has been selected to host the 2022 Europa League final.
Hungary is set to host three group games and one last-16 game and could have a full stadium, subject to spectators fulfilling strict stadium entry requirements.
Non-resident ticket holders travelling to Budapest will be required to present proof of negative results from two Covid-19 tests performed in the five days preceding entry into Hungary or a valid certificate of previous Covid-19 infection within six months prior to entry into the country.
Matches:
3x Group F games
1x Round of 16 game


Bucharest, Romania
Arena Nationala | Capacity: 56,000 | Opened: 2011
Arena Nationala, or just the National Arena, is the Romanian men's football team's home. However, it is occasionally used to host the matches of both Dinamo and Steaua Bucharest.
The Romanian Government plans to welcome 13,000 spectators at the National Arena in Bucharest.
Ticket holders may benefit from the exemption from quarantine if they present a recent Covid-19 test and limit their stay to less than three days.
Matches:
3x Group C games
1x Round of 16 game


Amsterdam, Netherlands
Johan Cruijff Arena | Capacity: 54,000 | Opened: 1996
Johan Cruijff ArenA (formerly Amsterdam ArenA) is the home of AFC Ajax football club. The largest sporting stadium in the Netherlands hosts the international Netherlands international games and significant concert/dance events.
At least 12,000 spectators will be able to attend matches in Amsterdam, The Royal Netherlands Football Association (KNVB) has confirmed.
Matches:
3x Group D games
1x Round of 16 game


Bilbao, Spain
Estadio San Mames | Capacity: 53,000 | Opened: 2013
San Mamés (also known as Nuevo San Mamés or San Mames Barria) is located in Rafael Moreno Pitxitxi Kalea, Bilbao, Basque Country, Spain. Opened in September 2013, the stadium replaced the "old" San Mamés as the home of Athletic Bilbao.
Bilbao had initially said it was ready to stage Euro 2020 games at the San Mamés stadium at 25% capacity (about 13,000 supporters), as long as coronavirus rates dropped to levels accepted by the regional health authorities.
However, the Spanish football federation said in a statement on Wednesday that the Basque government's conditions were "impossible to meet" in time for the start of the tournament on 11 June and it would therefore be unable to hold matches with spectators.
Matches:
3x Group E games
1x Round of 16 game


Glasgow, United Kingdom (Scotland)
Hampden Park | Capacity: 52,000 | Opened: 1903
Located in Glasgow, UK, Hampden Park is the home of Queen's Park F.C. and the Scotland national football team.
Hampden Park was built in 1903, although the original stadium has long been built over. Hampden celebrated its centenary in October 2003.
There were concerns that a failure to confirm fan numbers might result in Glasgow being removed as a host city. However, the Scottish government gave approval for 12,000 supporters to attend games at Hampden in June.
Matches:
3x Group D games
1x Round of 16 game


Dublin, Ireland
Aviva Stadium | Capacity: 50,000 | Opened: 2010
The stadium is the home of Irish national teams, not only football but rugby union too.
The Aviva Stadium was built on the old Lansdowne Road Stadium place, at the time, one of the world's oldest stadiums when it was demolished. The Aviva Stadium opened in early 2010.
There are growing fears that Dublin cannot host Euro 2020 games after the FAI informed UEFA that it cannot provide assurances on minimum spectator numbers.
The FAI, acting on Covid-19 guidance from the Irish government, said "the matter will be kept under review", although it previously admitted it would only remain a host venue if it could guarantee fans would be permitted at games.
Matches:
3x Group E games
1x Round of 16 game
Copenhagen, Denmark
Parken | Capacity: 38,000 | Opened: 1992
Telia Parken, known as Parken Stadium, is the largest football ground in Denmark and is home to Danish Superliga team FC Copenhagen and the National Football Team. With a capacity of 38,065, the 1992 built ground is rated as a four-star stadium by UEFA.
Denmark will allow "at least 11,000 to 12,000" fans to attend Euro 2020 matches at Copenhagen's 38,000-capacity Parken Stadium, which is set to stage three group games and one last-16 game.
Matches:
3x Group B games
1x Round of 16 game


---
Sie können auch mögen
Kategorien
Beliebte beiträge
Autor